DPS player Ivy has moved from the Toronto Defiant

Toronto Defiant OWL Rank #18 KariV Park Young-seo (박영서) flex support Nevix Andreas Karlsson off tank Agilities Brady Girardi dps Surefour Lane Roberts dps zYKK Thomas Hosono dps Beast Adam Denton tank Kruise Harrison Pond support to the Philadelphia Fusion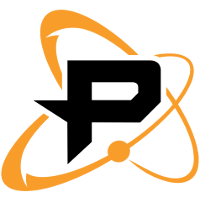 Philadelphia Fusion OWL Rank #4 Fury Kim Jun-ho (김준호) off tank Alarm Kim Kyeong-bo (김경보) flex support Carpe Lee Jae-hyeok (이재혁) dps Ivy Lee Seung-Hyun dps SADO Kim Su-Min (뜨용) tank FunnyAstro Daniel Hathaway support . He was subject to team option by the Defiant.
The Defiant family would like to thank @owivy2 for all his hard work, dedication and professionalism during our first season. We wish him all the best with his new team. Thank you Seunghyeon! pic.twitter.com/zYclZZQHv3

— Toronto Defiant (@TorontoDefiant) October 30, 2019
Told you we had big things coming for next year.

Introducing your 2020 Philadelphia Fusion!
💥: https://t.co/l1gLzINbnF pic.twitter.com/mzZqseUp72

— Philadelphia Fusion (@Fusion) October 30, 2019
The Defiant announced that they and Ivy parted ways today, which was later followed by the Fusions roster reveal for next season.
The Defiant were one of the new expansion teams in the league this season, and tied for 17th place in the season's final standings with a 8-20 record in the regular season.
Ivy made his debut in the Overwatch League after he joined the Defiant from O2 Ardeont in October 2018; he was also joined by Stellar, Yakpung and RoKy from the same team. Ivy played for the team throughout the season; although he only played in two matches in Stage 4.
Ivy joins the Fusion after their top 12 finish this season; they qualified for the play-in tournament with a 10th place finish, and were later eliminated by the Shanghai Dragons in the first round of the play-ins. They were also the runner-ups in the 2018 Overwatch League season after losing to the London Spitfire in the grand finals.
The Defiant have made a number of changes to their roster this month. This week they've parted ways with assistant coach Mobydik, added former Team Gigantti support Lilbow as a new coach and yesterday added former Los Angeles Valiant DPS Agilities to the team.
The Fusion announced their new roster, which includes the trade of Fusion University off-tank BERNAR and main support Fuze to the Spitfire for Fury, the promotion of Fusion University flex support Alarm to the main team, EQO's return and the addition of Atlanta Reign main support and two-way player FunnyAstro to the lineup.
The Defiant currently have Mangachu and Neko subject to team option, and will become free agents on November 11 if the team does not decide to pick them up. They have also picked up Logix's team option for next season.