Uprising Academy
Uprising Academy Contenders NA Rank #4 Adam Adam Soong off tank Mozser Michael Moser flex support Stellar Lee Do-Hyung dps Finale dps GIG Rick Salazar tank Dank Damien Ryding tank FiXa Kwon Young Hoon (권영훈) support , the academy team of the Boston Uprising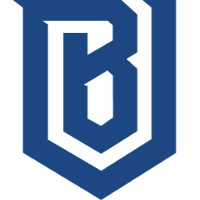 Boston Uprising OWL Rank #16 Valentine Kim Byoungju dps punk Leyton Gilchrist tank Faith Hong Gyu Kim support Crimzo William Hernandez support , have added main tank Cameron to their roster.
Welcome our newest shield.

Happy to have @cameron_ow with us as we head into playoffs and make a run for The Gauntlet! pic.twitter.com/XunvsObM6o

— Uprising Academy (@UprisingAcad) August 5, 2019
Cameron officially joins Uprising Academy after playing for them in the final week of the regular season. That match was a 2-1 victory Uprising Academy over Gladiators Legion.
The only other Contenders match Cameron had played in his career prior to that game was also against Gladiators Legion. He filled in GRUNTo Esports during a victory over Gladiators Legion following TiZi's departure from the team.
He is Uprising Academy's second main tank player, joining Teetawat on the role. He is also the team's second tank addition in the last week. They added off-tank Mouffin to their roster on August 1.
Uprising Academy now have eight players on their roster. They cannot add anymore players without releasing current players due to the eight player roster limit imposed on Contenders teams.
Cameron will continue his career of playing against Gladiators Legion in Uprising Academy's next match. The two teams play each other in the North America East quarterfinals on August 12.
Currently, Uprising Academy
Uprising Academy Contenders NA Rank #4 Adam Adam Soong off tank Mozser Michael Moser flex support Stellar Lee Do-Hyung dps Finale dps GIG Rick Salazar tank Dank Damien Ryding tank FiXa Kwon Young Hoon (권영훈) support are: