ELLIVOTE and LullSiSH were picked up by the Washington Justice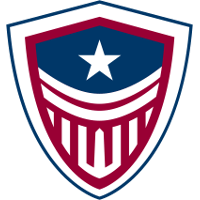 Washington Justice OWL Rank #17 Decay Jang Gui-un (장귀운) dps Happy Lee Jung-woo (이정우) dps Mag Kim Tae-sung (김태성) tank Krillin Jeong Young-hoon support Opener An Gi-beom support as teammates directly from Team Envy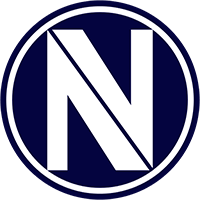 Team Envy Inactive Finnsi Finnbjörn Jónasson off tank AFoxx Fabio Veigas flex support kevster Kevin Persson dps ONIGOD Stefan Fiskerstrand dps Salieri Carter Harrison tank Ojee Christian Han support . But they've been teammates much longer than that.
In fact, they've been teammates since they were 7 when they played soccer together.
"I think we were even closer back then," ELLIVOTE said. At that time, they went to school together everyday and basically did nothing else but hang out with each other and their friends.
They first became friends when they were about 5 or 6. While they didn't go to the same kindergarten, LullSiSH had a friend who knew ELLIVOTE. Before long, they met each other. Their separations have been few and far in between ever since.
Fun fact. @ELLIVOTE and @LullSiSH have been team mates since they were like seven years old. Back then they played soccer in our local team and yes, they were talents even then. Tonight they will play this seasons first game together for Team Envy. #TeamEnvy #DynamicDuo pic.twitter.com/rBVrHBkIHK

— Ulrika (@ullinullin) June 17, 2019
The first time they became teammates wasn't in Overwatch--it wasn't even in a video game. It was on the soccer pitch.
They played video games together at the time, but they never tried to enter a game competitively together. The pair often casually played things like Counter-Strike: Global Offensive together. There was a time ELLIVOTE tried to go pro in Call of Duty, but that was without LullSiSH and it didn't pan out successfully.
When they first started playing Overwatch, they entered it casually as they had most other games they played. But something was different about Overwatch. They were playing in Grandmaster.
"It was weird because I've always been pretty bad at games," LullSiSH said. Suddenly, he had found the game he was good at.
The pair joined a Swedish Facebook group for Overwatch players. There they found a team, albeit of Diamond players. "They had a logo, we had to join," LullSiSH said with a bit of laughter. ELLIVOTE seconded it.
ELLIVOTE joined the team first and begged them to let LullSiSH join. Soon enough, the two Grandmaster players were playing on their first ever Overwatch team.
Pictured: LullSiSH. Image credit: Blizzard Entertainment
Their first taste of true high-level Overwatch play and their first time turning heads in the Overwatch world came later.
A group of players in the Swedish Overwatch Discord wanted to play in ESL's Weekly Go4 Overwatch Cup. They built their team and competed in the tournament within 50 minutes. They had fun and decided to compete in it again next week. That team? Vivi's Adventure
Vivi's Adventure Inactive ELLIVOTE Elliot Vaneryd off tank Henzu Henrik Zudemberg dps Mwumbwahti Erik Lansner dps LullSiSH Lukas Wiklund tank Zekor Sebastian Malmström support Epzz Andreas Wallvingskog support .
They started as entirely Swedish roster, but flex support BAm left the team in March. When he left, LullSiSH added a friend of his he had duo-queued with nearly everyday since the second season of ranked play. That was Belgian player AFoxx.
AFoxx left the team in July to join the newly-formed Angry Titans organization. He wouldn't be the last player to leave. In August, Vivi's Adventure came to an end.
ELLIVOTE said he nearly quit Overwatch following the team's disbandment, but he was invited by Caspere to join a team that included several future Angry Titans players.
LullSiSH meanwhile briefly joined a team called NowaifuNolaifu. He didn't stay with them for long before Afoxx brought him onto Angry Titans.
Then Angry Titans underwent a rebuild. Afoxx and LullSiSH took the opportunity to ask ELLIVOTE to join. He had a chance to once again play on a team with his friends.
"If they weren't in the team, I probably wouldn't have joined," he said.
Joining them may have been the best decision of his career. Angry Titans never finished outside of the top four in Contenders Europe in 2018 and made it to the grand finals twice. Their roster stuck together throughout the year and was the most consistent force in the region.
On top of all of that, their team was a family. "We basically didn't have any arguments at all," ELLIVOTE said of the team's 16 months together.
Pictured: ELLIVOTE. Image credit: Blizzard Entertainment
They couldn't remain in Europe forever, though. It became clear to both players that a journey through Contenders North America was necessary in the path to the Overwatch League.
ELLIVOTE got his opportunity first when he was signed to Team Envy in March. It was a new experience for him. He said he had basically been playing with friends his whole career until that point. He had never played with any of his five new teammates on Team Envy.
LullSiSH stayed behind on Angry Titans. He went on to win the Contenders 2019 Season 1 Europe title, the team's first. Their performance earned them a spot in the Atlantic Showdown. Envy would be there too; they won the North America West title in Season 1.
Envy main tank Trill left the team to join the Dallas Fuel before the start of the Atlantic Showdown. The team needed a replacement, and went temporarily with Stand1. But they still needed a permanent replacement afterwards.
"I begged them to tryout LullSiSH," ELLIVOTE said. LullSiSH repeated "Thank you," over and over again afterward. Envy ended up signing LullSiSH and both parts of Europe's oldest active tank duo were just one step away from the Overwatch League.
The pair loved their time in Contenders North America. ELLIVOTE was happy he got to play DPS (he noted that he still preferred GOATs to North America's DPS compositions, but those comps were fresh and exciting for him). LullSiSH noticed the region had a playstyle difference that emphasized individual play.
He compared the two by saying North America had a culture of play that was more skill-based and relied on players making solo plays whereas Europe focused more on teamwork and working together. The two were among the best in the world at the latter after playing for Angry Titans, the first team to adopt more tank-oriented play in 2018. They were ready to take on the challenge of the former and shine.
A little over a month after LullSiSH joined Team Envy the pair were signed together by the Washington Justice. They began their Overwatch careers together and now they've made it to its top level together.
This is mine and @LullSiSH setup right now. You already know I had to keep him in place by printing out the score of the only time we ever played an official against each other. pic.twitter.com/1SHljIxnGm

— Elliot Vaneryd (@ELLIVOTE) June 18, 2019
But their journey is far from over. In fact, it's just starting. The Justice are just 3-19 this season. They're eliminated from playoff contention. They're not going to have an opportunity to compete for a stage title, let alone the league title. LullSiSH and ELLIVOTE's goals for this season have to be different than those of a player just joining the Vancouver Titans, who have already clinched a spot in the playoffs.
"Of course, [we want to] get as many wins as possible," LullSiSH said. They have confidence in their team. They feel the 2-2-2 lock is a buff to the Justice and the team's attitude is really good despite their struggles this season. Their personal goals are a bit less about the present, however.
"This season is to get used to the stage--if we get there in time," one of them joked.
Neither player is in Los Angeles yet. They are waiting for their visas to be approved so they can travel to North America and play on stage with their new teammates.
When the power is out the only option you have left is to throw it back pic.twitter.com/GspDQVKaOs

— Elliot Vaneryd (@ELLIVOTE) June 27, 2019
They hope they're able to make it. The pair feels the experience of playing this season could help them going into the next season. With that experience, they'd be able to calm their nerves in an environment with a slightly more neutral fanbase than they will face next season.
Their limited experiences playing in front of home and away crowds has made them certain they will play a factor in the beginning of next season. ELLIVOTE recalled playing against Eagle Gaming in Paris during the Contenders 2018 Season 2 finals. He said it was "like playing against seventh and eighth players."
LullSiSH gained some experience playing in front of a crowd that was supporting his team. During the pair's brief separation, they played in the Atlantic Showdown in Germany. The event was held in TaKeTV's studio and TaKeTV sponsored Angry Titans. LullSiSH said the home crowd was a big advantage and helps teams stay hyped up even when fights don't go their way. He said the home team's energy levels never go down.
Playing in front of a sold-out arena with large crowds cheering for the home team will be wildly different from how the pair started their careers. ELLIVOTE recalled a time early in their careers when LullSiSH would come over to his house for tournaments that ran late because LullSiSH couldn't play past 10 at night.
They first became friends nearly a decade and a half ago. Now they're playing on Overwatch's biggest stage. LullSiSH kept his summary of how it has felt short and sweet:
"It's pretty f***ing dope."