Angry Titans
Angry Titans Contenders EU Rank #7 Knasen Tzor Dahan off tank PureIrish Adam Healy off tank SirMajed Majed Alrashied flex support Vizility Jeffrey de Vries dps Love Carl Thomasson dps Bombiman Jérôme Chicourrat dps henningsen Anders Henningsen tank sstarb0i Simon Hubeaux support Frayu1600 support main tank LullSiSH has joined Team Envy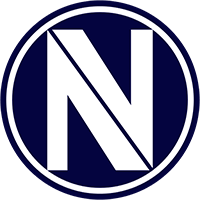 Team Envy Inactive Finnsi Finnbjörn Jónasson off tank AFoxx Fabio Veigas flex support kevster Kevin Persson dps ONIGOD Stefan Fiskerstrand dps Salieri Carter Harrison tank Ojee Christian Han support , the academy team of the Dallas Fuel.
Join us in welcoming @LullSiSH to #TeamEnvy Contenders!

He will be joining the roster as our main tank and we're excited for him to play with the team in the upcoming seasons!

ℹ️: https://t.co/5DHQ44IP4Y pic.twitter.com/wOO3R6YC28

— Team Envy (@Envy) June 7, 2019
LullSiSH joins the team as a replacement for former main tank Trill, who was promoted to the Dallas Fuel following Team Envy's North America West title in Contenders 2019 Season 1.
The team used Stand1 as a temporary replacement during the Atlantic Showdown. Team Envy defeated LullSiSH's Angry Titans in the lower bracket finals of the Atlantic Showdown.
This is not the first time Envy has added an Angry Titans player. Back in March, the team added Angry Titans off-tank ELLIVOTE to their roster. ELLIVOTE was a teammate of LullSiSH at the time.
The pair spent over a year together on Angry Titans, helping the team be the most consistent in all of Contenders Europe 2018. Their history together dates even further back: they played together for the entirety of 2017 as members of Vivi's Adventure
Vivi's Adventure Inactive ELLIVOTE Elliot Vaneryd off tank Henzu Henrik Zudemberg dps Mwumbwahti Erik Lansner dps LullSiSH Lukas Wiklund tank Zekor Sebastian Malmström support Epzz Andreas Wallvingskog support .
AFoxx is now the only remaining Vivi's Adventure player on the Angry Titans roster. He was the first player from the roster to join Angry Titans and was later joined by LullSiSH and ELLIVOTE.
The most recent off-tank for Angry Titans, eMIL, recently left the team to join Gladiators Legion. The team's head coach, Optidox, also left Angry Titans to join the Montreal Rebellion. They will need to find a new main tank and off-tank for the next season of Contenders, as well as a new head coach.
Team Envy, on the other hand, have the players they need to field a full roster for the next season of Contenders. They have three Swedish players and will therefore be unable to sign anymore players from outside of North America due to the Contenders import limit.
The next match for Team Envy has yet to be announced. They are guaranteed a place in Contenders 2019 North America West Season 2 after winning the Season 1 title.
The current roster of Team Envy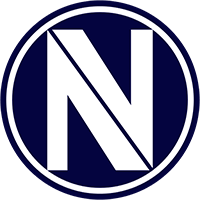 Team Envy Inactive Finnsi Finnbjörn Jónasson off tank AFoxx Fabio Veigas flex support kevster Kevin Persson dps ONIGOD Stefan Fiskerstrand dps Salieri Carter Harrison tank Ojee Christian Han support for the Atlantic Showdown is:
Their staff are: