The Gladiators Legion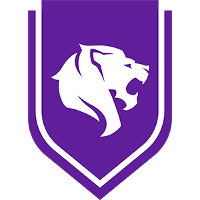 Gladiators Legion Inactive Roolf Randal Stark flex support eMIL Emil Sandgren off tank Dalton Dalton Bennyhoff dps Water Lee Min-seong (이민성) dps Luddee Ludvig Håkansson support , academy team of the Los Angeles Gladiators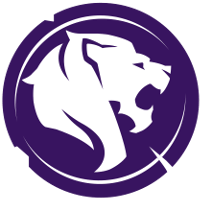 Los Angeles Gladiators OWL Rank #4 Shu Kim Jin-seo flex support kevster Kevin Persson dps Patiphan Patiphan Chaiwong dps Reiner Corey Scoda tank FunnyAstro Daniel Hathaway support , have revealed their new roster, which features two new names from abroad.
The new faces joining the team are main tank Stand1 and off-tank eMIL .
WELCOME OUR REINFORCEMENTS.

Players:
🛡️ : @PankerOW, @Stand1ow, @eMILOW, & @xQc
⚔️ : @DaltonOW & @OWWATER
💉 : @luddeeow & @RoolfOW

🔗 : https://t.co/68f6dpuXxK pic.twitter.com/CsRZfL46Iz

— Gladiators Legion (@GLALegion) June 5, 2019
Stand1 and eMIL join after participating in the Contenders 2019 Atlantic Showdown, where both players earned top three placings with their respective teams. The former joined Team Envy for the event in place of Trill, while the latter played for Angry Titans during the Showdown.
eMIL replaces Bischu, who was himself a replacement for frd when he left to join the Atlanta Reign. Bischu, a member of the Los Angeles Gladiators since last season, became a two-way player to fill in for Gladiators Legion.
Stand1 will add additional depth to the Legion roster as he joins Panker on the tank line. Panker is a two-way player, although he has never played for the Los Angeles Gladiators. Stand1 is the third main tank on the roster, although Legion tank xQc has yet to play a game for the team.
The team announces their new roster following a second place finish in Contenders North America East. Following their runner-up placement in North America East, Gladiators Legion played against ATL Academy for a shot at the Atlantic Showdown. They lost 4-0 and thus watched the Atlantic Showdown from home.
Gladiators Legion will play in Contenders Season 2, although the dates for the next season of Contenders have yet to be revealed.
The current roster of Gladiators Legion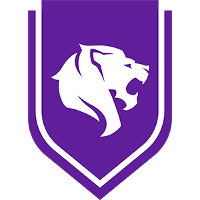 Gladiators Legion Inactive Roolf Randal Stark flex support eMIL Emil Sandgren off tank Dalton Dalton Bennyhoff dps Water Lee Min-seong (이민성) dps Luddee Ludvig Håkansson support are:
Dalton "Dalton" Bennyhoff (DPS)
Lee "Water" Min-seong (이민성) (DPS)
Emil "eMIL" Sandgren (Off-tank)
Seo "Stand1" Ji-Won (서지원) (Tank)
Félix "xQc" Lengyel (Tank)
Lee "Panker" Byung-ho (이병호) (Two-way Tank)
Ludvig "Luddee" Håkansson (Support)
Randal "Roolf" Stark (Flex Support)
And their staff are: