Los Angeles Gladiators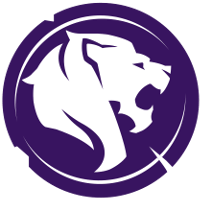 Los Angeles Gladiators OWL Rank #14 Shaz Jonas Suovaara flex support SPACE Indy Halpern off tank birdring Kim Ji-hyuk (김지혁) dps MirroR Chris Trịnh dps kevster Kevin Persson dps OGE Son Min-seok (손민석) tank BigGoose Benjamin Isohanni support off-tank player Bischu has signed a two-way contract to temporarily fill in the vacancy at off-tank on Gladiators Legion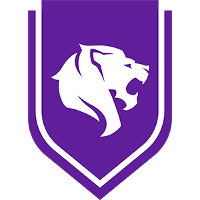 Gladiators Legion Inactive Roolf Randal Stark flex support eMIL Emil Sandgren off tank Dalton Dalton Bennyhoff dps Water Lee Min-seong (이민성) dps Luddee Ludvig Håkansson support left by frd joining the Atlanta Reign.
The Gladiators are sending in reinforcements!@BischuGG will temporarily lead @GLALegion while they are short-handed.

🗒️ : https://t.co/WNOoo7fLTm pic.twitter.com/IshB6EGwin

— Los Angeles Gladiators (@LAGladiators) April 7, 2019
Bischu has been sidelined for the entirety of the 2019 Overwatch League season with health issues. The team never announced the timetable for his return as they played Void in his place while waiting for his full recovery.
The last time Bischu played in a match was February 10 when he participated in the Community Countdown preseason. The last time he played in an official match was last year's playoffs match against the Spitfire.
I heard our Legion boys needed some help so I'm going to be playing with them for the next few weeks until they find a replacement! Excited to shake the rust off from being sick, come root for us :D! https://t.co/wKQ71CpDB3

— Bischu (@BischuGG) April 7, 2019
The Gladiators stated in their announcement that Bischu will only play for Gladiators Legion temporarily while they search for a permanent off-tank. Legion off-tank frd joined the Atlanta Reign last week.
Bischu is now the Gladiators' second two-way player, the other being main tank Panker. Panker has yet to play for the Gladiators.
It is unknown if Bischu will see playtime on the Gladiators roster following his stint with Gladiators Legion. Bischu remained the Gladiators' preferred option on off-tank even after they signed Void during the season.
The next match for Gladiators Legion is April 8 against Mayhem Academy.
Gladiators Legion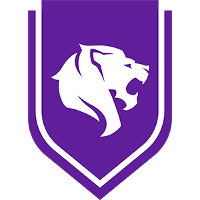 Gladiators Legion Inactive Roolf Randal Stark flex support eMIL Emil Sandgren off tank Dalton Dalton Bennyhoff dps Water Lee Min-seong (이민성) dps Luddee Ludvig Håkansson support currently are:
Dalton "Dalton" Bennyhoff (DPS)
Lee "Water" Min-seong (이민성) (DPS)
Aaron "Bischu" Kim (Two-way Off-tank)
Félix "xQc" Lengyel (Tank)
Lee "Panker" Byung-ho (이병호) (Two-way Tank)
Ludvig "Luddee" Håkansson (Support)
Randal "Roolf" Stark (Flex Support)
And their staff is: