Team CC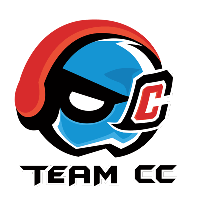 Team CC Contenders CN Rank #4 farway Cao Jiale (曹家乐) flex support SeeYA Shin Dong-hoon (신동훈) off tank jwj Jiang Wenjie (江文杰) dps FEARLESS Lee Eui-seok (이의석) tank Mizuki Chen Muhua (陈沐华) support , the academy team for the Shanghai Dragons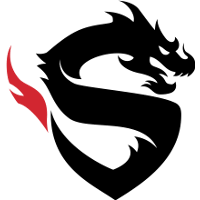 Shanghai Dragons OWL Rank #11 Luffy Yang Seong-hyeon (양성현) flex support envy Lee Kang-jae (이강재) off tank YoungJIN Jin Yong-jin dps Gamsu Noh Yeong-jin (노영진) tank DDing Yang Jin-hyeok (양진혁) flex CoMa Son Kyeong-woo (손경우) support , have announced their new roster for the upcoming season of Contenders China on Weibo.
DPS player SonGBoos and off-tank vKei will be departing from the team, while innovation , SeeYA , and farway will join the roster. Additionally, Moon will be serving as the team's head coach, while HuaMao moves to an advisor role.
Moon joins as the team's new head coach. He previously coached the Los Angeles Valiant
Los Angeles Valiant OWL Rank #8 SPACE Indy Halpern off tank Agilities Brady Girardi dps KSF Kyle Frandanisa dps FCTFCTN Russell Campbell tank KariV Park Young-seo (박영서) flex Custa Scott Kennedy support , doing so since February 2018. Under his leadership, the Valiant obtained a 16-4 match record in the latter half of the Overwatch League's 2018 season, and earned the title of Stage 4 champions. In the current season, however, the Valiant fell flat and ended 0-7 in Stage 1. This had led management to part ways with coach Moon. Team CC will be Moon's first team since he departed the Valiant.
Previously from Meta Athena, innovation has had several seasons of experience in Contenders, though he has never made a playoff appearance. He was released from the team following Meta Athena's pickup of X6 Gaming. He replaces SonGBoos, who left the team in May.
SeeYA is another player with a wealth of experience in Contenders despite never making playoffs. Having been on BlossoM
BlossoM Korea Rank #0 LIP Lee Jae-won (이재원) dps Swan Yoon Ye-sang (윤예상) dps CrazyCat Park Min (박민) dps KAIDIA Bae Jung-hyun (배정현) tank Dotori Shin Hyun-jong (신현종) support Swoon Jang Sung-won (장성원) support since January 2018, his most recent accomplishment is third place in the most recent season of Trials Korea. He replaces vKei as the team's off-tank.
farway is the final addition to the player roster. A veteran of the Chinese scene, he earned a silver medal in the inaugural season of Contenders China with LGD Gaming, and represented Team China in the Overwatch World Cup 2017. He last played for Flag Gaming, though he never played with the team in Contenders due to a suspension he served last season.
farway's addition to Team CC is no surprise, however, as he was playing for the team in the LanStory Cup - Summer tournament earlier this month. He replaces ManGoJai , who joined Talon Esports in the Pacific region.
Team CC returns to Contenders China after finishing in the quarterfinals last season. Contenders China begin on July 1.
The roster of Team CC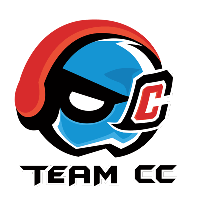 Team CC Contenders CN Rank #4 farway Cao Jiale (曹家乐) flex support SeeYA Shin Dong-hoon (신동훈) off tank jwj Jiang Wenjie (江文杰) dps FEARLESS Lee Eui-seok (이의석) tank Mizuki Chen Muhua (陈沐华) support is:
Their coaching staff is: