Following investigations by the Contenders office, it has been announced on Weibo that six players from Contenders China have been found guilty of account boosting and sharing.
The six players, Fish , Farway1987 , Bible , Kodomo , THEST1EET , and fenlie , have all been suspended for the first season of Contenders 2019.
Alter-Ego
Alter-Ego Inactive Kaze Li Jiatian (李嘉田) off tank RICK Tong Yanzhi (童彦智) off tank bzzb flex support X8lack Tian Ye (田野) dps GiantHN Haonan Zhang dps Xina Liu Shangjia (刘尚佳) dps taRocook1e Zhong Yunlong (钟云龙) dps Reborn Xue Feng (薛锋) tank Kama Wang Chao (王朝) support and Team For Victory
Team For Victory China Rank #12 网恋司马 off tank Fish Rao Chengcheng (饶承城) dps Bible Ma Delin (马德林) dps Niko Moon Seong-jin dps WangMing Wang Ming dps ShenShi Fang Xiangdong (方向东) dps Or15a Huangfu Dehan tank 120kg tank Saya flex Jimmy Lin Ze (林泽) support each have two players suspended, while Flag Gaming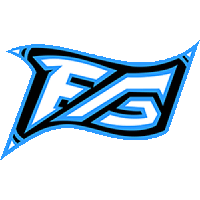 Flag Gaming Inactive ShowCheng Cheng Yu (程宇) off tank 800 Huang Li Hongding (黄李鸿定) tank and Big Time Regal Gaming
Big Time Regal Gaming Inactive Arong Song Hyun-jung (송현중) flex support LiGe Jia Chengjie (贾城杰) off tank MYKaylee Zou Zijie dps VVVV Wu Junlin dps YangYang Zou Mingyang (邹明洋) tank Faith Hong Gyu Kim support have one each.
The most notable suspension is farway who returns to the professional scene after retiring due to injury. He played for LGD Gaming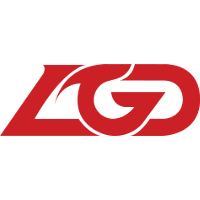 LGD Gaming Inactive Rookie Wang Jundong (王俊东) off tank Kaneki Liu Nian (刘念) dps wanli Xue Wanli (邹万里) dps Kadalis Ra Yeong-hwan dps tanqiu Qiu Tianyi (邱天毅) tank Secret Zhao Xu (赵旭) support superich Wu Gengtuo (吴梗拓) support in Contenders Season 1 2018, and represented Team China at BlizzCon in the 2017 World Cup. His team, Flag Gaming, have put out a statement saying that they respect the ruling and that he will be benched for the remainder of the season.
All players save THEST1EET have played for their respective teams in the previous week of Contenders. In particular, fenlie, farway, Fish, and Bible have started in all maps in the match their teams have played. The teams will have to find replacements following the players' suspensions before the next week of Contenders commences.