The Florida Mayhem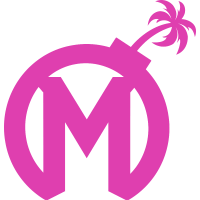 Florida Mayhem OWL Rank #8 SirMajed Majed Alrashied flex support Checkmate Baek Seung-hun dps Hydron Isaiah Rodriguez dps someone tank ANAMO Jeong Tae-seong (정태성) support have announced the additions of three new players and three new coaches. This caps the roster at 12 players, completing the team's midseason makeover.
🛡️NEW ARMAMENTS COMING TO THE FRONT LINE🛡️

Welcome @Gargoyl71371946, @Karayan_ow, and @DPI_OW to the Florida Mayhem!

Read here » https://t.co/UvlUH5boZe pic.twitter.com/xishkKBhYq

— Florida Mayhem (@FLMayhem) June 19, 2019
Time to call in the big guns.

Welcome Unread, @OW_KH1, and @RyuuTsubasa to the team! #BringTheMayhem pic.twitter.com/d9ZeH6IVNM

— Florida Mayhem (@FLMayhem) June 19, 2019
The players joining the team are DPS DPI , main tank Karayan and off-tank Gargoyle .
Their new coaches are head coach Unread , assistant coach KH1 and analyst Ryuu .
All three of the team's new players come from Armament
Armament Inactive Daero flex support Sven Hong Eun-teak off tank RUFF Lee Geun-seo off tank Hiks flex support Vulture Im Seon-hyeok dps Spear Kim Chang-Jae (김창재) tank Ch0r0ng support . They got varying degrees of playtime on an Armament roster that made the playoffs in Contenders 2019 Korea Season 1. None of them played in the team's lone playoff game, which ended in defeat for the squad.
Each player had been a member of Armament's roster since 2018. DPI was a member of the roster for the longest, joining the team for Contenders 2018 Trials Season 2. They were all a part of the Contenders 2018 Season 3 roster that finished in the top four of Contenders Korea.
Two of the team's new coaches, Unread and KH1, also came from Armament. Ryuu, the team's lone addition from outside of Korea, was previously an analyst for Mayhem Academy. The Florida Mayhem disbanded their academy team in May.
The newest Florida Mayhem roster play the 13-4 San Francisco Shock in their next match. That match is on June 21.
The current Florida Mayhem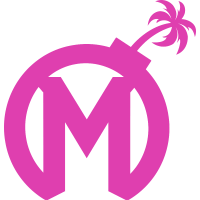 Florida Mayhem OWL Rank #8 SirMajed Majed Alrashied flex support Checkmate Baek Seung-hun dps Hydron Isaiah Rodriguez dps someone tank ANAMO Jeong Tae-seong (정태성) support roster is:
Ha "Sayaplayer" Jeong-woo (하정우) (DPS)
Lee "bqb" Sang-bum (이상범) (DPS)
Choi "DPI" Yong-joon (최용준) (DPS)
Koo "xepheR" Jae-mo (Off-tank)
Lee "Gargoyle" Beom-jun (이범준) (Off-tank)
Koo "Fate" Pan-seung (구판승) (Tank)
Yoon "Swon" Seong-won (윤성원) (Tank)
Choi "Karayan" San-ha (최산하) (Tank)
Jo "HaGoPeun" Hyeon-woo (조현우) (Flex Support)
Lee "Byrem" Seong-joo (Flex Support)
Choi "Kris" Jun-soo (최준수) (Support)
Park "RAin" Jae-ho (박재호) (Support)
And their coaches are: