Mayhem Academy
Mayhem Academy Inactive , the academy team of the Florida Mayhem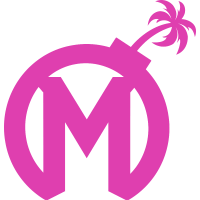 Florida Mayhem OWL Rank #8 SirMajed Majed Alrashied flex support Checkmate Baek Seung-hun dps Hydron Isaiah Rodriguez dps someone tank ANAMO Jeong Tae-seong (정태성) support , have announced plans to take the next season of Contenders off while the franchise retools the academy team. They plan to rejoin Contenders in the near future.
As a result, the remaining players and staff of Mayhem Academy are now free agents.
Thank You Mayhem Academy

We would like to thank all players and staff for their hard work and unforgettable memories this season.

📜 Read more -> https://t.co/6iVjGDaujB pic.twitter.com/GXfUXr73Sw

— Mayhem Academy (@MayhemAcademy) May 20, 2019
Mayhem Academy struggled in 2018, failing to earn a winning record in any of the three Contenders seasons and missing the playoffs entirely in Contenders Season 3.
The team looked completely different in 2019, finishing on top of the regular season standings with a 6-1 record. The team failed to take that momentum into the playoffs and was eliminated in the semifinals by Gladiators Legion.
Soon after the completion of Contenders Season 1 2019, the Florida Mayhem traded away two members of Mayhem Academy to the Los Angeles Valiant for Fate. The Mayhem cited the deal, which sent away FCTFCTN and Shax, as part of the reason they decided to drop their academy team and forgo Contenders for one season.
The Mayhem also cited their "commitment to the new roster direction" as the other part of their reason to drop their academy team. The Mayhem stated they hope to rejoin Contenders in a way that synergizes with their Overwatch League roster.
Mayhem Academy will have an automatic spot in Contenders Season 1 2020. Under the current Contenders rules, academy teams will be invited to the first Contenders season of each new year.
Mayhem Academy
Mayhem Academy Inactive were:
Their staff is: