Fusion University
Fusion University Contenders EU Rank #24 Boombox Isaac Charles flex support Poko Gael Gouzerch off tank Sugarfree Kamden Hijada dps JkAru19 Louis Power tank Kruise Harrison Pond support , the academy team of the Philadelphia Fusion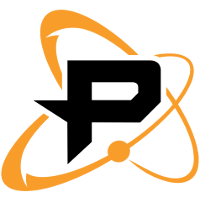 Philadelphia Fusion OWL Rank #11 AimGod Min-seok Kwon flex support MN3 Yoon Jae-hee dps ZEST Kim Hyun-woo (김현우) dps Belosrea tank FiXa Kwon Young Hoon (권영훈) support , have revealed their roster for Contenders Season 3 North America. Three players from Fusion University's Season 2 roster will be joined by three fresh faces to the squad.
Announcing our full roster for NA @owpathtopro Season 3, and soon-to-be three-time Contenders Champions. 😏

⛑️ @elk
⛑️ @alarm
🛡️ @bernar_ow
🛡️ @chang800356
⚔️ Na1st
⚔️ @snillo_ow

Head Coach: @spazzo pic.twitter.com/SGZMNH6CJX

— Fusion University (@FusionUni) November 26, 2018
Returning to the team are Elk , Alarm and BERNAR . Elk will play in Contenders Season 3 as a two-way player after he was signed to the Fusion Overwatch League roster in September.
The new additions are snillo , ChangSik and Na1st . They will replace ZachaREEE , Whoru and Beast .
snillo will be the second two-way player on the Fusion University roster, joining Elk. He played in a limited number of matches for the Philadelphia Fusion, spending much of the 2018 season of the Overwatch League benched in favor of MVP candidate Carpe. He will now get a chance to play in the starting lineup for Fusion University.
ChangSik joins Fusion University following a year-long tenure with Team Kongdoo and a 2018 spent with Kongdoo Panthera. He played in five maps across four matches for KDP in the group stage of Contenders Season 2 and saw no playtime in the playoffs. He was released from the organization in September.
Na1st played DPS for Meta Bellum prior to becoming a member of Fusion University. He joined Bellum in October of 2017 and played for the team in a number of tournaments across 2018. Meta Bellum finished in the top four of Contenders Korea twice with Na1st on the roster.
Gl1tch has also joined Fusion University as the team's head coach. They were coached by paJion previously.
There have been no official announcements as to the whereabouts of the departed Fusion University members. These changes follow back-to-back Contenders North America titles.
Fusion University's only other change this offseason came when they released ZerG and rownplb in October.
The new look Fusion University roster makes their debut September 27 against the academy team of the Boston Uprising.
The roster and staff of Fusion University
Fusion University Contenders EU Rank #24 Boombox Isaac Charles flex support Poko Gael Gouzerch off tank Sugarfree Kamden Hijada dps JkAru19 Louis Power tank Kruise Harrison Pond support is now: