Team Envy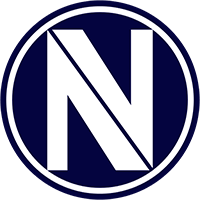 Team Envy Inactive Finnsi Finnbjörn Jónasson off tank AFoxx Fabio Veigas flex support kevster Kevin Persson dps ONIGOD Stefan Fiskerstrand dps Salieri Carter Harrison tank Ojee Christian Han support , the academy team of the Dallas Fuel
Dallas Fuel OWL Rank #1 Fielder Kwon Joon (권준) flex support Doha Kim Dong-Ha (김동하) dps SP9RK1E Kim Young-han (김영한) dps FEARLESS Lee Eui-seok (이의석) tank ChiYo Han Hyeon-syuk (한현석) support , have announced their roster for Contenders Season 3 North America. Three players from Contenders Season 2 remain on the team's roster.
Today we announce our #EnvyOW roster for Season 3 for @owpathtopro!

Please welcome:@fischerable ⚔@JaruOW ⚔@SharPow_ ⚔@Trill_ow 🛡@EnVy_Talespin will be joining @AshJLong in the coaching position.

More: https://t.co/gF8qJfXrQZ pic.twitter.com/qhukEVRB9L

— Team Envy (@Envy) November 15, 2018
The new additions to the Envy roster are fischer , Jaru , SharP and Trill . fischer, Jaru and SharP make up the new DPS line for Envy, while Trill is the lineup's new main tank.
They replace buds , iShiny and Talespin . Talespin is now a coach for Envy. There has been no news on the futures of iShiny and buds.
fischer and SharP most recently played for GG Esports Academy, who were relegated to Trials after finishing outside of the playoffs in Contenders Season 2. GGEA was dropped from Contenders Trials after failing to finalize a roster before the deadline.
Jaru played for Skyfoxes in Contenders Season 2 and Envision Esports in Contenders Season 1. He was teammates with McGravy, Fire and Crimzo while with EnVision.
Trill joins Envy after previously playing for Blank Esports for a year and a half. He was previously announced as a new addition to the Sydney Drop Bears.
The new Team Envy will make their debut in Contenders Season 3 North America later this month.
Team Envy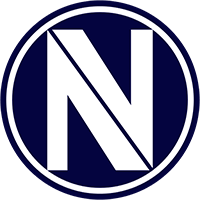 Team Envy Inactive Finnsi Finnbjörn Jónasson off tank AFoxx Fabio Veigas flex support kevster Kevin Persson dps ONIGOD Stefan Fiskerstrand dps Salieri Carter Harrison tank Ojee Christian Han support is: