The Sydney Drop Bears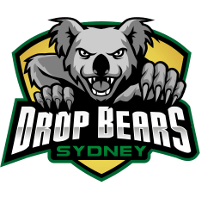 Sydney Drop Bears Inactive JKap Jacques Lutter off tank Fundrae Andres Duran tank Akraken Dario Falcao-Rassokha support have announced their new roster ahead of Contenders Season 3 Australia. The reigning Contenders Australia champions have four new players to accompany their returning support line.
Akraken and Bertlog remain with the Drop Bears. The rest of the roster is the same DPS and tank line of the Australian World Cup team. ckm and Hus will be their DPS while Trill and punk will be their tanks.
Shoyo will return to the roster, however as a sub and an assistant coach. He had been the team's starting flex since they were known as 4Legs in 2017. face will be returning as the roster's head coach.
Trill, ckm and Hus join the Drop Bears from Blank Esports, who recently returned to Contenders Australia after playing in Pacific region tournaments since 2017. punk joins after spending the past year with Dark Sided.
These roster changes come after two consecutive Contenders Australia titles for the Sydney Drop Bears. This includes last season, in which the Drop Bears won all 20 of their group stage maps and 10 of their 12 playoff maps.
The new look Sydney Drop Bears will be hoping to three-peat as champions of Contenders Australia in Season 3. Season 3 begins later this month.
The Sydney Drop Bears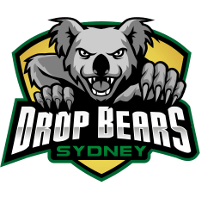 Sydney Drop Bears Inactive JKap Jacques Lutter off tank Fundrae Andres Duran tank Akraken Dario Falcao-Rassokha support are now: