Korean Contenders team Meta Athena
Meta Athena Korea Rank #0 Silvercoin Park Hwa-rang off tank innovation Oh Seok-hyun (오석현) dps Whoru Lee Seung-joon (이승준) dps Enocass Bae Ji-hyeok (배지혁) tank Named Seo Won-jung (서원중) support Lr1s Kim Seung-Hyun (김승현) support LE3BUL Park Joon-Eung (박준영) support have announced their new roster that will compete in Contenders Korea Season 3, featuring four new additions to the roster.
안녕하세요. #MetaGaming 입니다.

오버워치 컨텐더스 코리아 시즌3에 참여하는 #MetaAthena 선수들을 소개합니다! 오랜 경험과 새로운 가능성으로 무장한 #메타아테나 선수들에게 많은 관심과 응원을 부탁드립니다👏#OverWatch #OWC pic.twitter.com/jutRWS2WfE

— MetaGaming (@TheMetaGaming) November 11, 2018
Meta Athena join Contenders Korea Season 3 after failing to qualify for Contenders Season 2. They will play in place of their sister team, Meta Bellum, who held a guaranteed spot in Contenders Season 3.
This announcement marks the end of flex tank SanSam 's time with the team. He will enter into free agency. The last player that left Meta Athena was Kris , who left to join the Florida Mayhem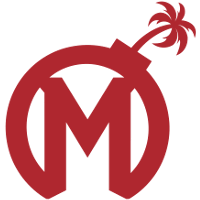 Florida Mayhem OWL Rank #20 Xepher Koo Jae-mo (구재모) off tank HaGoPeun Jo Hyeon-woo (조현우) flex support Sayaplayer Ha Jeong-woo (하정우) dps BQB Lee Sang-bum (이상범) dps Swon Yoon Seong-won (윤성원) tank Kris Choi Jun-soo (최준수) support in mid October. SanSam is the only announced departure from the team.
The other new additions to the team come in the form of support players Apache and Named , tank player Enocass , and flex tank Hoon . For Hoon, this transition from the organization's sister team Meta Bellum
Meta Bellum Korea Rank #0 marks his second time with Meta Athena, having competed under the name until October 2017. Similarly to Hoon, Apache also was moved from Meta Bellum, although he has not played for Meta Athena until this announcement. Prior to his time with Meta Bellum, he played with DeToNator.KOREA
DeToNator.KOREA Inactive SleepyBear Lee Geum-yong (이금영) off tank Blitz Ahn Kwang-hwan dps Dahim Park Joon-hee (박준희) dps Modern Kim Soo-hoon (김수훈) tank Cr0ng Nam Ki-cheol (남기철) tank Apache Lee Min-hyeok (이민혁) support in both Contenders Pacific Season 1 Trials and Contenders Pacific Season 1, securing first place in both tournaments.
Named joins Meta Athena from MVP Space
MVP Space Contenders KR Rank #8 Jesp3r Kim Hyun-wook (김현욱) off tank Finn Oh Se-jin (오세진) flex support Valentine Kim Byoungju dps Rookie Lee Hang-yeol (이한결) dps Rachel Lee Seung-gu (이승구) dps Sowhat Bong Woo-yeon (봉우연) tank FRoPPy Ko Geon-Ju (고건주) support , a team which he joined during a roster shuffle in June after failing to qualify for Korean Contenders Season 1 with CRusher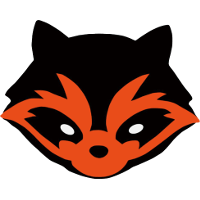 CRusher Inactive Brush off tank Jindol Kim Min-chan dps Jamonge dps SseulGen Lee Do-yeong (이도영) dps Insight Oh Sang-min (오상민) tank Named Seo Won-jung (서원중) support , although only as a backup. His only match played with MVP Space was in Season 2 Korean Contenders Trials against BM Hawk
BM Hawk Rank #0 Sanguk Hwang Sang-uk off tank Jindol Kim Min-chan dps Haven Lee Young-min (이영민) dps Chunsam Jo Ming-yu tank Espresso Kim Geon (김건) support Abel Oh Jun-hyeok support . He saw playtime on the last map of the series, Junktertown. His only other recorded matches were with CRusher prior to his time with MVP Space.
Enocass is the last new addition to the team, having only played for Armament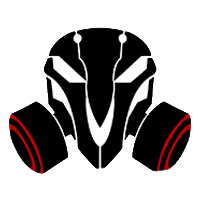 Armament Inactive TopDragon dps DPI Choi Yong-joon (최용준) dps zeus tank Enocass Bae Ji-hyeok (배지혁) tank Daero support Nogtte support prior to this announcement. His last team failed to qualify for Contenders Korea Season 2, finishing in sixth place in Contenders Korea Season 2 Trials with a 2-5-0 win/loss/tie record behind Meta Athena.
The final preexisting members of Recry , Modern , innovation , and Mugunghwa have all been with the team and played in some sort of official match with Meta Athena barring DPS substitute Mugunghwa. Meta Athena's first match in the new Contenders will be against GC Busan Wave
GC Busan Wave Contenders KR Rank #3 Ritz Son Dong-hoon (손동훈) off tank Edison Kim Tae-hoon (김태훈) dps DELIGHT Lee Young-hoi dps ION Lim Ji-heon (임지헌) tank DayDream Song Ji-hoon (송지훈) support Fielder Kwon Joon (권준) support .
With their sights set on the next Contenders Season, the roster of Meta Athena
Meta Athena Korea Rank #0 Silvercoin Park Hwa-rang off tank innovation Oh Seok-hyun (오석현) dps Whoru Lee Seung-joon (이승준) dps Enocass Bae Ji-hyeok (배지혁) tank Named Seo Won-jung (서원중) support Lr1s Kim Seung-Hyun (김승현) support LE3BUL Park Joon-Eung (박준영) support is: