Former Florida Mayhem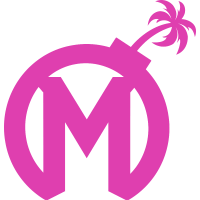 Florida Mayhem OWL Rank #8 SirMajed Majed Alrashied flex support Checkmate Baek Seung-hun dps Hydron Isaiah Rodriguez dps someone tank ANAMO Jeong Tae-seong (정태성) support flex tank Manneten has signed with Mayhem Academy
Mayhem Academy Inactive . Mayhem Academy is the academy team of the Florida Mayhem.
He's back! @Manneten pic.twitter.com/NOMiCi604Q

— Mayhem Academy (@MayhemAcademy) October 31, 2018
Manneten first joined the organization back in late 2016 when he was traded from Luminosity Gaming to Misfits. While with Misfits, he would play as both DPS and flex tank before finally setting into the flex tank role prior to the team's transition into their Overwatch League franchise, the Florida Mayhem.
While with the Mayhem, Manneten maintained a steady presence in the team's starting lineup. Manneten and his teammates found little success, however, finishing the regular season 7-33 and 11th in the standings.
Following the end of the Overwatch League season, Manneten was among six players released from the team. In fact, of the franchise's original six-player roster, TviQ was the only player to remain with the team.
Manneten is the sixth player to join the Mayhem Academy roster and the second flex tank. Mayhem Academy has a guaranteed place in Contenders Season 3 North America. Season 3 begins later this month.
The roster of Mayhem Academy
Mayhem Academy Inactive is now:
The staff of Mayhem Academy
Mayhem Academy Inactive is: