Mayhem Academy
Mayhem Academy Contenders NA Rank #8 Apply Damon Conti dps Shax Johannes Nielsen dps Alined Daniel Lee tank crems Carl Aspehult flex Paintbrush Nolan Edwards support head coach Renanthera has parted ways with the team and has announced that he is looking for other opportunities in competitive Overwatch. In his place, Promise, former head coach for Young and Beautiful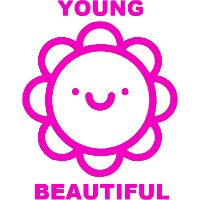 Young and Beautiful Contenders EU Rank #8 Danii Daniel Lindblad flex Gustav Gustav Garpenståhl support , will be filling his vacancy.
Today we part ways with head coach Ronald "@Renanthera " Ly.

Thank you for your time and best of luck in the future! pic.twitter.com/dL5Kv0Wzdd

— Mayhem Academy (@MayhemAcademy) October 4, 2018
Promise left YaB after their defeat at the hands of Team Gigantti
Team Gigantti Contenders EU Rank #2 Davin Tuomo Leppänen dps shadder2k Robert Mocanu dps rCk Richard Kanerva flex Ripa Riku Toivanen support Masaa Petja Kantanen support in the Contenders Season 2 Europe quarterfinals. Young and Beautiful announced just recently that AskSolheim will be their new head coach for Contenders Season 3 Europe. The squad automatically qualified for Season 3 after a top eight finish and playoff berth in the season prior.
Let's get to work!

Join us in welcoming Head Coach Marvin "@Promise_OW" Schröder! pic.twitter.com/9kpfTsPhH6

— Mayhem Academy (@MayhemAcademy) October 6, 2018
Renathera originally joined Mayhem Academy in late July after leaving Toronto Esports
Toronto Esports Contenders NA Rank #5 nero Charlie Zwarg dps Dalton Dalton Bennyhoff dps Colourhex Kelsey Birse dps Asking William Vetter dps Axxiom Park Min-sub (박민섭) tank crakinlakin Hasan Alfardi flex Shu Kim Jin-seo support Kruise Harrison Pond support Dino Hunter Traupe support Swimmer Gabriel Levy support the month prior. The newly formed academy roster consisted of some old and some new faces, with former London Spitfire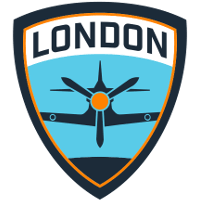 London Spitfire OWL Rank #1 birdring Kim Ji-hyuk (김지혁) dps Profit Park Joon-yeong (박준영) dps Gesture Hong Jae-hee (홍재희) tank Fury Kim Jun-ho (김준호) flex Bdosin Choi Seung-tae (최승태) support NUS Kim Jong-seok (김종서) support flex support HaGoPeun being the most standout name joining the roster. He was promoted to the Mayhem's Overwatch League team just last month.
While Renathera's tenure with Mayhem Academy may be over, he still has a hand in coaching Team Canada
Canada World Cup Rank #0 Surefour Lane Roberts dps Agilities Brady Girardi dps Mangachu Liam Campbell dps xQc Félix Lengyel tank NotE Lucas Meissner flex Bani Chris Benell support Crimzo William Hernandez support in their upcoming World Cup matches. They will face off against France
France World Cup Rank #1 SoOn Terence Tarlier dps aKm Dylan Bignet dps BenBest Benjamin Dieulafait tank Poko Gael Gouzerch flex uNKOE Benjamin Chevasson support winz Michaël Bignet support November 2 in the first set of the day, at 3:15 PM EDT (12:15 PM PDT).
Mayhem Academy narrowly escaped being sent back to Contenders Trials North America by edging out GG Esports Academy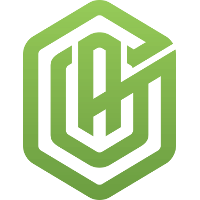 GG Esports Academy North America Rank #1 Kellar Justin Kellar dps SharP Hugo Sahlberg dps for a spot in the postseason playoffs. They would eventually fall in the quarterfinals to XL2 Academy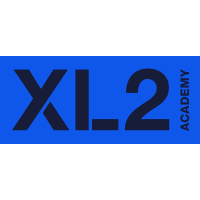 XL2 Academy Contenders NA Rank #2 Nenne Jeong Yeon-kwan dps Mangachu Liam Campbell dps TiZi Hwang Jang-hyeon (황장현) tank WOOHYAL Sung Seung-hyun (성승현) flex Goliath Anthony Pietro support Adam Adam Eckel support .
Promise and Mayhem Academy have a guaranteed place in Contenders Season 3 North America. Contenders will start again sometime in November.