Young and Beautiful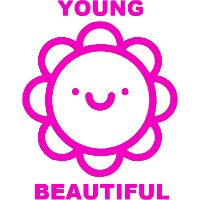 Young and Beautiful Europe Rank #0 Danii Daniel Lindblad off tank Hunni Eskil Keller-Larsen flex support KAFEEEEE Elad Vaaknin dps Flippy Hugo Perhirin dps kraandop Timber Rensen tank evokje Elvinas Padegimas support has added AskSolheim as their head coach. He joins analyst LeRenegat and manager JBN on the team's staff.
It's been awhile since we last gave an update on our plans. Today we're happy to announce our promising new Head Coach.
Please welcome @AskSolheim to the coaching staff.

More exciting news coming soon, don't miss it!

— Young and Beautiful (@YaB_OW) September 28, 2018
Previously, AskSolheim coached We Have Org and One.PoinT, serving as head coach for WHO through Trials before transitioning into an assistant coach role for Contenders and later becoming an assistant coach with One.PoinT.
Promise was Young and Beautiful's head coach for both Contenders Season 1 and Contenders Season 2. He left the team following their quarterfinal defeat in Season 2's playoffs.
Young and Beautiful has a guaranteed place in Contenders Season 3 after a top eight finish and a playoff berth in Contenders Season 2. Contenders Season 3 will be the third straight season the team will play in Contenders Europe.