The first many in the Overwatch scene heard of Kate Mitchell was when she became a part of Kungarna's January rebuild as the team's manager. It only took eight months before she was announced as the general manager of an Overwatch League expansion team.
"I loved Overwatch as soon as it was released and I started to follow tournaments immediately, but I was still doing my day job as a marketing and political professional until they announced the Overwatch League," Mitchell said. "Seeing that -- seeing the plan for a global league of city-based teams -- that was what I always wanted from esports. I wanted fans of esports to be able to connect with players that live and interact in their city."
"So I decided right then that I'm just going to go for it. I'm going to save up from marketing and political jobs and just gun it. I'm going to message teams in Contenders and Contenders Trials and see if there is any that would take me on with my traditional marketing resume."
Her efforts earned her a job with Kungarna, a team set to compete in the first season of Contenders Trials North America. However, her first stint with an Overwatch team did not produce the level of success she would experience later. Instead, Kungarna finished fifth in Trials, outside the cut to qualify for Contenders.
"That was a rough Contenders season, but every player that I worked with directly said that they appreciated my management and that is the thing that gets to my heart the most," Mitchell said. "It was a tough season, there were only two spots to get out [of Trials and into Contenders] and we fell, but I think everybody that was a part of that team grew. Sometimes you lose in sports and it doesn't mean you were working with bad people or that you were having a bad time. It was an important experience for me."
Last Night's Leftovers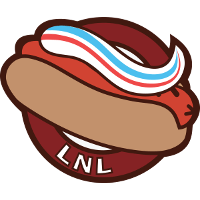 Last Night's Leftovers Inactive Sugarfree Kamden Hijada dps Ajax Alex Jackson support Dogman Dusttin Bowerman support finished on top of Trials that season, securing their place in Contenders North America Season 1. The team failed to carry that momentum into Contenders, and found themselves knocked back into Trials for Season 2. Shortly before Trials Season 2, Mitchell joined as the team's manager.
She became a part of a large staff to support the sponsor-less team as it charged through Trials with a 6-1 record to secure a place back in Contenders. She and the team would end up finishing in the top eight of Season 2, enough for a playoff spot and a guaranteed place in the next season of Contenders.
As she went on her journey from Kungarna to LNL, she found her previous work experience became useful to her in her new management job within the Contenders scene.
"The cool thing about supporting a sports team is that it's a lot like running a campaign: you have to be agile, you have to be quick, you're constantly competitive and everyday you get metrics saying whether you're winning or losing. [When working in a political campaign], it's my job to put a staff together, my job to put an office together, it's my job to put a message together. And I had very few resources because I was working in local politics," she said. "So that prepared me for how flexible you need to be, and how quick you need to move to make the most of tier two Overwatch. That means while a lot of teams in Overwatch League are kind of slow and wasteful, we can look as an organization to be a lot more efficient and a lot more focused."
That Overwatch League team Mitchell refers to is the Washington, D.C. Overwatch League expansion franchise, which she was announced as general manager of earlier this month. She believes her previous experience prepared herself well for her current job.
I will make you proud, Washington fans. No matter what's ahead, I won't be outworked. https://t.co/nSFeYMYwY4

— DC | Kate "Kate" Mitchell (@KateMitchellOW) September 7, 2018
"It's actually my 'real world' professional experience that more prepares me for the D.C. team [as opposed to my Contenders work]. Obviously I have a deep familiarity with the Contenders ecosystem which is helping in assembling players and coaches and running tryouts," Mitchell said. "But obviously this job is a total step up in complexity from managing a Contenders team. It's a lot more in line with management positions I had in offices prior."
Despite that, she plans on using her Contenders experience to shape the atmosphere of the franchise she's now at the helms of.
"My team felt like family at LNL, and I absolutely want to bring that attitude [to the D.C. franchise]. I'm not trying to just have players be cogs in a machine, I'm not trying to have players just be points in a system. I really do want players and staff within this D.C. Overwatch League team to feel like family."
She has already made the team's first two signings in its short history. WizardHyeong was announced as the team's head coach while janus was announced as the team's first player. Both came from the New York Excelsior and the two were announced in tandem. janus is the first player to join an Overwatch League expansion team.
The cat's out of the bag. Welcome @WizardHyeong and @januspy_ to Overwatch DC pic.twitter.com/lEXyASc9b7

— Overwatch DC (@OverwatchDC) September 12, 2018
"I think WizardHyeong is one of the best minds in the game right now," she said of the team's new head coach. "He has a genuinely deep understanding of this game, he has a genuinely deep understanding of what teams need to do to adapt to changing metas, and he has an excellent felicity with taking insight and presenting it in a comprehensible way."
Mitchell felt instant synergy with WizardHyeong when they first met and discussed their visions for the team. A major part of this instant connection came from their shared passion in statistics.
"I want us to be at the forefront of the stats revolution of esports," Mitchell said. "Because despite esports being played digitally, we're well behind traditional sports in terms of statistics. Most Overwatch League teams are not creating their own advanced metrics for the evaluation of players, whereas every team [in America's major sports leagues] is."
Mitchell's high praise wasn't just reserved for WizardHyeong, however. She also felt good about the team's first main tank.
"There was no player in this free agent pool of the caliber of janus. To succeed at the Overwatch League level and be a truly great main tank there, you need to have that extra level of insight. You need to be able to make those decisions that make people go, 'that was genius,'" she said. "He's a really smart player, he's got a really positive attitude, and I think if you had to pick one player that was available to build a team around, janus was the perfect choice."
The signing of janus, of course, was just the beginning to a a couple of months that will be filled with free agent signings. Among those building rosters during that time will be Mitchell, who believes that a diverse Washington, D.C. deserves a diverse Overwatch team. In creating such a team, she'll be looking for players with the right skillsets.
"The number one most important thing is flexibility. You saw a lot of Overwatch League teams in Season 1 whose performance varied wildly based on patch. To be more meta proof, you want players that don't fit in just one niche, but can thrive across multiple different heroes, can play both attacking and defending styles of play, and are able to roll with the punches and present different adaptable tactics to different opponents," she said before adding coachability as another important trait.
Bring it on, #OWL2019! We're excited to represent #DC and be part of the @overwatchleague. Retweet if you can't wait for the 2019 season. Visit https://t.co/SkcN2dW5E4 for team updates! #overwatchleague #overwatchdc #overwatch pic.twitter.com/09BCpjoali

— Overwatch DC (@OverwatchDC) September 7, 2018
In developing players that are both flexible and coachable, Mitchell wants to use resources beyond just academy teams in Contenders. In time, she wants to use a system similar to what many soccer teams use.
"It's the long-term plan of this organization to integrate local talent. I believe that it's a feasible thing for us to look to do -- as sort of a 5-10 year plan -- to start having youth camps," Mitchell said. "[We want] to work with the local community and help bring local players up through an academy with the goal of eventually fielding players that trained as youth in the D.C. setup."
While her long-term vision may be grand, her short-term vision has already narrowed in on staff and players she wants to sign. Kate Mitchell won't let a goal for a decade from now distract her and her team from having a strong debut season.