Contenders Season 2 once again showed off the flexibility of RunAway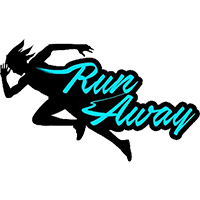 RunAway Contenders KR Rank #2 F4zE Lim Si-hyun off tank Revenge An Hyeong-geun (안형근) flex support WOOHYAL Sung Seung-hyun (성승현) off tank Assassin Kim Sung-won (김성원) dps Mer1t Choi Tae-min dps Mag Kim Tae-sung (김태성) tank ChiYo Han Hyeon-syuk (한현석) support 's Bumper . Bumper first picked up main tank in Contenders Season 1, taking up the role after the departure of TiZi to the London Spitfire. By the end of Contenders Season 2, he had become one of the best main tanks in Korea.
Bumper first joined RunAway as an off-tank player, serving as the Zarya for the team in APEX Season 2. By APEX Season 4, he had transitioned to main support, a role that saw him play primarily Lúcio.
Each time, he excelled at the role he transitioned into and played a part in propelling RunAway to a top two finish. For many onlookers, it would be hard to argue his flexibility wouldn't be valued in the Overwatch League.
Bumper's main tank play helped RunAway win its first title. Image credit: Blizzard
Should Bumper be signed to the Overwatch League, he would not be the first Overwatch League player to have played multiple roles prior to joining the league. In fact, the other players might serve as a solid case study as to how Bumper's flexibility might be utilized by Overwatch League teams.
Players like Nevix, Zebbosai, and CWoosH all played multiple roles before joining the league. Seagull, HOTBA and Bdosin all took up roles beyond their normal hero pool as their team needed during the season. Their respective teams used each player differently, and could hint at different possible career paths for Bumper.
Case Studies
Nevix played both DPS and flex support during his pre-OWL career, but never once took on the mantle of off-tank for a team. Needing an off-tank to fill-in before super (the team's original choice at off-tank) was of age to play, the team brought on Nevix to learn the role. Despite his inexperience, he succeeded as one of the more consistent D.Va players in the league. Nevix never played flex support or DPS for the Shock, and in fact spent the vast majority of his playtime on D.Va.
Zebbosai played DPS, main support, flex support and off-tank during his career while CWoosH began as a projectile DPS who transitioned to main tank in 2017. Zebbosai began the season as main support and CWoosH began as main tank. Neither player switched roles at any point during the season, even as the team made additions to the roster.
Seagull had been a projectile DPS his entire career entering the Overwatch League and had been for the first half of the season. However, by the middle of the season, he had picked up D.Va and began playing off-tank for the team. By Stage 4, he had found his niche, playing D.Va for the team in Brigitte compositions and switching over to projectile DPS in other comps.
HOTBA and Bdosin both showed off their abilities to flex onto more roles during the Overwatch League playoffs. HOTBA played off-tank, as he had his entire career, Zenyatta and Tracer. Bdosin played his traditional flex support role, as well as Roadhog and Tracer. For HOTBA, it was used against his team in the grand finals, as they forced him onto a Zenyatta role he was less comfortable with than his other roles. For Bdosin, it was a boon as he flexed more seamlessly than any other support counterpart to play in the playoffs.
Conclusions
It is not guaranteed a team will have Bumper flex. A team may sign him just for his main tank ability and nothing else, having him hone his skills on Reinhardt, Winston and Orisa. In fact, that is the most likely end result for Bumper.
Alternatively, his flexible nature may be just what a team is looking for, and some scenarios are more likely than others.
A team could find itself in the Shock's position last year, looking for a player they can trust to learn and master a new role. Alternatively, a team may want a player able to do just what Bdosin and HOTBA could during the Overwatch League playoffs, should a meta with such a niche come to exist again.
Either way, it is unlikely teams will trust just anyone to pickup new roles. While Seagull was a success story on D.Va, Gido, a DPS player before the Overwatch League started, failed to look up-to-par on the flex support role the Dynasty had him play.
If a team wants to pickup someone to play a certain position, they're going to look at two options: a player with a history on the role they're looking to fill or a player with proven flexibility. Bumper may be the player able to satisfy that second clause.
Whether they will or not remains to be seen.