With a number of Overwatch League teams having announced player departures, janus will follow suit as he has officially entered free agency.
Today we have parted ways with Joon-hwa "Janus" Song. It was an incredible year, and we couldn't have done it without you, @januspy_. You've always been a wonderful player and teammate. We wish you the absolute best in your career! pic.twitter.com/HlF8hG7XFN

— NYXL (@NYXL) August 31, 2018
Huge thanks to @NYXL and the fans. It was incredible year for my life. I was so happy to be in the team. And yeah, of course I'm looking for team if you need a typical weeb main tank

— janus (@januspy_) September 1, 2018
Similarly to those that were released before him, janus did not see much playtime throughout the inaugural Overwatch League season over his main tank counterpart Mano , only appearing in 69 maps compared to Mano's 105 maps played throughout the team's 40 regular season matches (excluding playoff matches). When including the Excelsior's 8 post-stage and postseason matches, this total jumps to 81 maps played for janus and 127 maps played for Mano.
Prior to his Overwatch League debut, janus was a part of the LuxuryWatch Blue team that would eventually become the New York Excelsior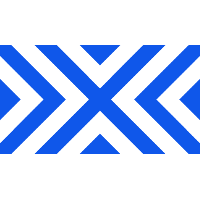 New York Excelsior OWL Rank # JJoNak Bang Sung-hyeon (방성현) flex support MekO Kim Tae Hong off tank Libero Kim Hye-sung (김혜성) dps Nenne Jeong Yeon-kwan dps Mano Kim Dong-gyu (김동규) tank ANAMO Jeong Tae-seong (정태성) support core. That team's most notable placing in a tournament was 3rd in Season 2 of the OGN APEX tournament, where the best teams in Korea and from the Americas and Europe would prove themselves against the talent rich Koreans on LAN. Lunatic-Hai would eventually go on to win the entire tournament, and eventually become the core of the Seoul Dynasty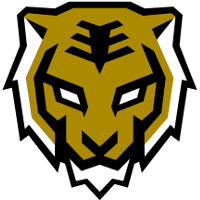 Seoul Dynasty OWL Rank # ryujehong Ryu Je-hong (류제홍) flex support Michelle Choi Min-hyuk off tank Munchkin Byeon Sang-beom (변상범) dps FITS Kim Dong-eon (김동언) dps Marve1 Hwang Min-seo (황민서) tank tobi Yang Jin-mo (양진모) support .
With the September 9th deadline for past Overwatch League players contracts set to expire, and the Excelsior having already parted ways with WizardHyeong , one can only wonder who may be the next to depart (or join) the Overwatch League for its second season.