The New York Excelsior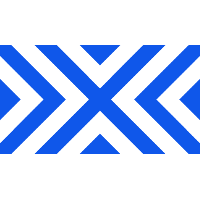 New York Excelsior OWL Rank #6 JJoNak Bang Sung-hyeon (방성현) flex support HOTBA Choi Hong-joon off tank Nenne Jeong Yeon-kwan dps Haksal Kim Hyo-jong (김효종) dps Mano Kim Dong-gyu (김동규) tank ANAMO Jeong Tae-seong (정태성) support have announced they've mutually parted ways with assistant coach WizardHyeong . This is the first change the Excelsior have announced to staff or roster since the beginning of the offseason.
Today we say goodbye to coach @WizardHyeong. We could not be more thankful for all his hard work and leadership throughout the team's inaugural season. This was a mutual decision and simply put, @WizardHyeong you will be missed! pic.twitter.com/VsqjXqfxIV

— NYXL (@NYXL) August 31, 2018
After previously coaching for Splyce and Gale Force eSports, WizardHyeong joined the LuxuryWatch organization in June of 2017. He remained with the organization until October, when he and the rest of LuxuryWatch Blue were signed to the Excelsior.
He remained with the Excelsior the entire season alongside head coach Pavane , helping guide the team to the best record in the league at 34-6. However, the Excelsior fell short of a championship, getting eliminated by the Philadelphia Fusion in the semifinals of the playoff.
WizardHyeong's departure leaves the Excelsior with just two coaches on their staff. The only assistant coach currently working under head coach Pavane is zet .
WizardHyeong has since announced he is looking for a new team. The Excelsior have not announced a new assistant coach to take his place.