Toronto Esports
Toronto Esports Inactive crakinlakin Hasan Alfardi off tank nero Charlie Zwarg dps Asking William Vetter dps Fusions Cameron Bosworth tank Shu Kim Jin-seo support Dino Hunter Traupe support Swimmer Gabriel Levy support , the academy team of the Boston Uprising, have announced the signing of Sydney Drop Bears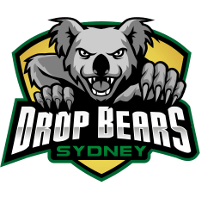 Sydney Drop Bears Inactive JKap Jacques Lutter off tank Fundrae Andres Duran tank Akraken Dario Falcao-Rassokha support DPS Colourhex . He is the first player to be signed from an Oceanic roster to a North American organization since yuki and HeyKatie joined Tempo Storm's American roster in 2016.
Toronto Esports Club acquires Colourhex from @Dropbearsgg for undisclosed fee. Statement:https://t.co/HWuYzoUg7Z#torontoup #bostonup

— Toronto Esports Club (@TOesports) August 30, 2018
ColourHex joined the Drop Bears after playing for Masterminds GC in Contenders Season 1 Australia. In between Contenders seasons, he joined the defending champion Drop Bears and earned a perfect record -- both in match score and map score -- with his new team.
He is the first player hailing from New Zealand to join a North American organization and the first player from Oceania to play for an Overwatch League academy team. There are currently only two Oceanic representatives in the Overwatch League, Custa as a player and Gunba as a coach. Both are from Australia and both are part of the Los Angeles Valiant.
Earlier in the month, Toronto and flex DPS Vizility parted ways, leaving just nero and Dalton as the team's DPS players. ColourHex will be the third DPS to join the roster.
Before leaving for Toronto, ColourHex has one final weekend with the Sydney Drop Bears. He will play at LAN in the semifinal of Contenders Season 2 Australia against Kanga Esports at noon AEST on September 1. Should he and his teammates win that match, they will get the opportunity to play in the grand final for the chance to become back-to-back champions of Overwatch down under.