"Originally, when I got the phone call [to play for the Shock] they were like, 'we want to fly you out right away, get you playing as soon as possible,'" Moth said. "It ended up being about a week or so from signing to being flown out [to Los Angeles]."
Before he joined the San Francisco Shock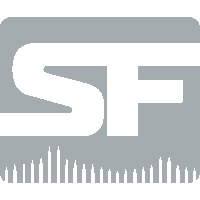 San Francisco Shock OWL Rank #2 Viol2t Park Min-ki flex support Finn Oh Se-jin (오세진) flex support Proper Kim Dong-hyeon (김동현) dps s9mm Samuel Santos dps Coluge Colin Arai tank , few knew who Moth was and even fewer thought of him as someone who belonged in the first season of the Overwatch League. He had gone from a largely unknown player to starting every map of an Overwatch League weekend within the span of a couple of weeks.
Moth made his Overwatch League debut in Stage 2 Week 4. Image credit: Blizzard
En route to joining the Shock, Moth made stops at just about every level of Overwatch there is. In reality, his entry into the Overwatch League was just the next level of progression in his career.
Moth picked up Overwatch immediately after it came out, and found himself on the leaderboard's top 500 playing Lúcio by Season 2. In the fall of 2016, he joined his collegiate team, Worcester Polytechnic Institute. Following his season of Tespa competition, he joined his first semi-pro team.
"[Playing in Tespa] introduced me to playing on a team," Moth said. "I think if I didn't play Tespa, I wouldn't have been invited to join a team right away because I was invited to join doot doot
doot doot Inactive Cloneman16 James D'Arcangelo Deadly Blane Steckline Majesty Moth Grant Espe Trevorius OtterInWater by some other collegiate players."
However he doesn't believe every player with Overwatch League aspirations should follow his footsteps.
"I think nowadays if you wanna go pro you really just need to play Open Division. I think Open is a higher skill level than Tespa so it's probably better if you're serious about going pro."
Following his time in the collegiate scene, Moth played with doot doot, which became Rockets Esports, for about five months and then joined increasingly better amateur teams until the Overwatch League was announced. One of those teams was Virtue
Virtue Inactive off tank Eli dps nero Charlie Zwarg dps Moth Grant Espe support Haku support .
Virtue was one of a pair of sister teams managed and coached by former Immortals head coach Chance. For Moth, it changed the course of his career.
"I was actually kinda shocked when [Chance] reached out to me because he was the coach of Immortals, a tier one team at the time, and I was like a totally unknown, tier four main support," Moth said. "But he gave me a tryout, it went really well, and he believed in me."
"At the time, I was actually planning on taking a break from [playing] semi-pro because I was doing a summer internship doing software engineering, and that was kinda like filling my schedule everyday 6 a.m. to 6 p.m."
Despite the scheduling conflict, Chance was determined to keep Moth on Virtue. He planned around Moth's schedule and the support player only scrimmed four hours a night. When Moth couldn't make a scrim, Chance would fill in for him on main support.
It worked. Moth didn't take a break and instead joined Virtue.
Moth may not have been in the first season of the Overwatch League had Chance not recruited him for Virtue. Image credit: Blizzard
Virtue failed to qualify for Contenders Season Zero, but the team allowed Moth to progress further on his career path. He believes his time on the team helped him be noticed by Toronto Esports, the next stop of his career.
Toronto Esports competed in Open Division, HASTE tournaments and various weeklies during the second half of 2017. At the time, there was no way to make it into Contenders from Open, restricting the team from proving themselves against better competition.
"We weren't really nervous or anxious or anything about getting into Contenders because at the time there were so few teams in tier two that were actively scrimming and playing in tournaments and stuff and we were the best -- by far," Moth said. "We were winning like every tournament that we entered for awhile. We were certain we'd make it through Open Division, we were really confident."
In 2018, Toronto Esports was picked up as the academy team of the Boston Uprising. Yet he never played a match of Contenders. Moth was picked up by the Shock just before his first match of Contenders Season 1 2018.
The San Francisco Shock are excited to announce the signing of two incredible players. Welcome to the squad @mothow & @shockarchitect !!! #NewKidsonTheShock⚡ pic.twitter.com/hLTbu2iYGL

— San Francisco Shock⚡ (@SFShock) March 13, 2018
Moth's former coach at Toronto, Junkbuck, had just joined the Shock. When the team wanted to look for a main support during the midseason transfer window, he suggested Moth.
For him, the decision to add Moth was an easy one.
"Moth is an amazing player that keeps the team in control in terms of remembering what needs to be done and keeping everybody doing what they are suppose to be doing," Junkbuck said. "Moth didn't have much trouble fitting into the team because he is very smart and adapts to different playstyles very well."
From Moth's perspective, the move was much less so an obvious one.
"I figured if I kept at it, I would eventually get picked up [and] maybe be on a roster that only had one main support or something. I was on Boston Academy, but they already had two main supports signed so I didn't expect to get moved up there," Moth said. "Season 1 was definitely not something I expected [to play in] at all."
Once Moth was signed, he couldn't believe he had made it. "I was really excited all the time, like constantly," he said. "It was a dream come true."
Still, Moth had to go on stage and perform. The task was not to be taken lightly for a player who had never played in a major LAN before, or even in a tier one online tournament.
"I was actually a lot less nervous than I expected. When you get on that stage in Burbank, you don't really notice the crowd. The monitor is in your face so you don't really see them [and] the noise cancelling is pretty good," he said. "Unless it's a full stadium, you won't hear anything -- you just focus on the game."
Moth and Sleepy became the best North American support duo in the Overwatch League. Image credit: Blizzard
Following his breakout season with the San Francisco Shock, Moth participated in the tryouts for the American World Cup team. He not only qualified for the roster, he made it onto the starting seven.
Given where he was at this time last year, Moth couldn't imagine he would ever be a starter on an Overwatch League roster and a representative in the World Cup. Especially not just one year later.
"A year ago I was playing on Virtue, and it was probably around Contenders where we didn't even get in. Yeah, I was playing for fun at that point, essentially."
A lot certainly can change in a year.