Team Envy, the parent organization of the Dallas Fuel
Dallas Fuel OWL Rank #5 Fielder Kwon Joon (권준) flex support Doha Kim Dong-Ha (김동하) dps SP9RK1E Kim Young-han (김영한) dps FEARLESS Lee Eui-seok (이의석) tank ChiYo Han Hyeon-syuk (한현석) support , has announced its acquisition of the former EnVision eSports roster, with Talespin included as a member of the team. The new Team Envy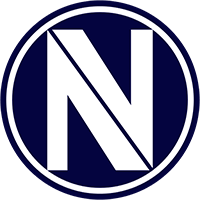 Team Envy Inactive Finnsi Finnbjörn Jónasson off tank AFoxx Fabio Veigas flex support kevster Kevin Persson dps ONIGOD Stefan Fiskerstrand dps Salieri Carter Harrison tank Ojee Christian Han support will compete in Contenders North America as the academy team of the Fuel.
Just another day in the office... pic.twitter.com/Ja8XOTCMA2

— Team Envy (@TeamEnVyUs) July 2, 2018
Just one week prior, it was announced EnVision eSports would be dropping its roster and its owner, Artur Minacov, was attempting to sell the spot within the three-day window he was given by Blizzard. With a potential sale looming, it was not guaranteed the roster would play in Contenders.
Despite that, the only player from EnVision to announce he was looking for team was Jaru, who had seen limited playtime with the team since the end of Contenders Season 1.
He will be replaced by Talespin, who has not played in a professional Overwatch match since 2016. In fact, his last official match was also with Envy in APEX Season 1. Talespin has never played for another organization in his Overwatch career.
That's right, the @TeamEnVyUs brand is back in Overwatch with our new @owpathtopro Contenders team AND we got @EnVy_Talespin back in the saddle. Sheesh!

— Mike Rufail (@hastr0) July 2, 2018
Team Envy is now the eighth Overwatch League academy team in Contenders North America and the tenth overall. The Los Angeles Valiant and Seoul Dynasty are the only remaining Overwatch League franchises without academies.
The EnVyUs name makes it return to Overwatch July 5 in a match with the Skyfoxes.
Team Envy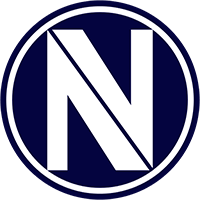 Team Envy Inactive Finnsi Finnbjörn Jónasson off tank AFoxx Fabio Veigas flex support kevster Kevin Persson dps ONIGOD Stefan Fiskerstrand dps Salieri Carter Harrison tank Ojee Christian Han support is: