The One Game Agency has announced Season 3 of the Pit Championship. Like in the previous two editions, there will be both a European and North American tournament.
OGA is proud to announce Overwatch Pit Season 3! Join us on May 31st for some first class Overwatch action!https://t.co/ZPQ1TvzRUp pic.twitter.com/PCxNbU4RoF

— OverwatchPit (@OverwatchPit) May 29, 2018
The North American side of the tournament features five Contenders teams and three Open division teams. EnVision eSports
EnVision eSports Inactive McGravy Caleb McGarvey off tank Jaru Jason White dps buds Casey McIlwaine dps iShiny Bryan McCarthy tank Fire Anthony King support Crimzo William Hernandez support placed in the top four of the Contenders playoffs, while Last Night's Leftovers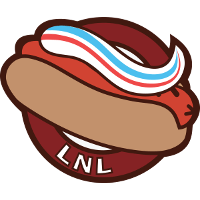 Last Night's Leftovers Inactive Sugarfree Kamden Hijada dps Ajax Alex Jackson support Dogman Dusttin Bowerman support , Grizzlys Esports
Grizzlys Esports Inactive Sypeh Sypeh Klein dps evokje Elvinas Padegimas support , NRG Esports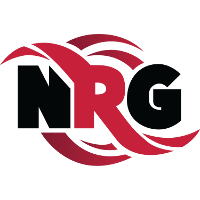 NRG Esports Inactive Smex Eoghan O'Neill off tank Byrem Seong Joo Lee flex support kevster Kevin Persson dps MirroR Chris Trịnh dps Stand1 Seo Ji-Won (서지원) tank Pookz Mark Rendon support and Simplicity
Simplicity North America Rank #9 KapO Kyle Koeller dps maxdimensio Maxwell Dimensio dps Seedro tank GÜNTHER Marcus Raskob support all finished in the group stage. GOATs
GOATs Inactive Hooey Estevao Gama off tank ByZenith Alex Ames Naga Nikolai Dereli dps Nomy David Ramirez tank Tensa Joshua Small support Wavey Brandon Pescador support , Mirage Sport Électronique
Mirage Sport Électronique Inactive Pizzademon Brent Lanoix flex support Shuh Pfleger Alban off tank Carter Carter Smith dps Chayne Shayne La Rocque tank Ojee Christian Han support and No Clout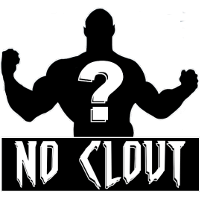 No Clout Inactive Hawk Xander Domecq off tank Pugz dps Rigs dps hobbs Austin Hobbs dps Vita Nicholas McCormick tank Hypnott Conor O'Rourke tank Dino Hunter Traupe support Insomniaq Jason Knittle support recently played in the Open Division Season 2 North America playoffs; GOATs notably took the championship, while Mirage Sport Électronique failed to make it into the top four as the top seed. Six of the teams competing in Pit recently also played in the BEAT Invitational.
The European side includes two Contenders teams, four Trials teams and two Open Division teams. Eagle Gaming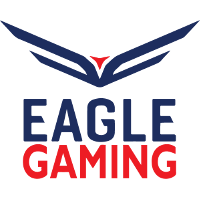 Eagle Gaming Inactive and CIS Hope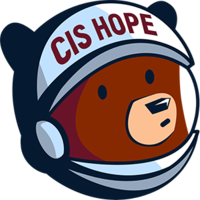 CIS Hope Inactive Txao Ilya Makarov off tank kensi Artem Budiak dps uNFixed Andrei Leonov dps sharyk Normund Faterins tank Engh Andrey Sholokhov support MayN Alexander Mukhin support enter Pit after making the playoffs of Contenders, while 6nakes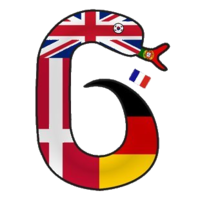 6nakes Inactive Asking William Vetter dps Zaprey Nikolaj Ian Moyes dps ChrisTFer Christopher Graham tank , Team Singularity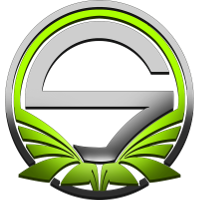 Team Singularity Inactive Molf1g Mikkel Djernes off tank Obling Jacob Juul Obling dps FahL Thomas Fahl dps Nerfdd Gustav Guldager tank Lind Andreas Lindblad support Mono Martin Madsen support , Samsung Morning Stars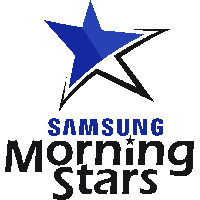 Samsung Morning Stars Contenders EU Rank #22 Akaya flex support cucubau Adrian Cucu dps Shikaaree dps FaKeLioN tank Adnar Federico Arena support and Northern Lights
Northern Lights Inactive Kotetsu Alex Csendes off tank Riverboat Umut Demirkaya dps Invision Greger Herland dps Meza Mihail Cristian Păunecu tank Zekor Sebastian Malmström support Veineless Marcel Lehmann support will all be visible in next month's Contenders Trials. The latter two teams recently played each other in the grand final of Open Division Season 2 Europe, with Northern Lights triumphing as the champions. The last two teams are Birb bois
Birb bois Inactive Vinanrra Vicente Fernández Guerra off tank Massie dps Adi dps wat7 Patrick Marwal tank michr Michael Rosen support and Koord Narwhals
Koord Narwhals Inactive ottr Otto Boström off tank jellis Jordan Ellis dps Kai Kai Collins dps corn tank EmmaWinston support joinvoicepls Mathijs Kool support , who also competed in the Open Division.
The European side of the Pit Championship will run from May 31 to June 9, while the North American half of the competition will run from June 3 to June 12. Both the European and North American brackets are available on over.gg's event pages.
Each region will play for a prize pool of $10,000 USD. $4,500 USD will go to each tournament's champion, second place will earn $2,500 USD, third place will take home $1,800 USD and $1,200 USD will be won by the fourth place team.
The tournament will be broadcasted on Overwatch Pit's Twitch channel. The casters for the tournament have yet to be announced.