Following the conclusion of the Open Division, the teams that will compete in Trials for the second season of Contenders Korea have been finalized. MVP Space
MVP Space Inactive Jasp3r Kim Hyun-wook (김현욱) off tank Valentine Kim Byoungju dps Rookie Lee Hang-yeol (이한결) dps Rachel Lee Seung-gu (이승구) dps Sowhat Bong Woo-yeon (봉우연) tank FRoPPy Ko Geon-Ju (고건주) support , BlossoM
BlossoM Korea Rank #2 , Meta Athena
Meta Athena Inactive Jasp3r Kim Hyun-wook (김현욱) off tank Tamper Ma Ji-min dps AlphaYi Kim Joon (김준) dps Flora Lim Young-woo (임영우) dps InHyeok Jeong In-hyeok tank Takoyaki Lee Young-hyun tank HALF Park Jong-seo (박종서) support Named Seo Won-jung (서원중) support , and World Game Star H2
World Game Star H2 Inactive Arrow Park Min-Seok (박민석) dps D3CAL Park Sung-in (박성인) dps ZEBAG Lee Jeong-Heong (이정헌) tank F4zE Lim Si-hyun tank Lastro Moon Jung-won (문정원) support Hyeonu Cho Hyeon-woo (조현우) support from Contenders will fight alongside GC Busan Wave
GC Busan Wave Inactive Ritz Son Dong-hoon (손동훈) off tank Sven Hong Eun-teak off tank AlphaYi Kim Joon (김준) dps DELIGHT Lee Young-hoi dps JJANGGU Cho Myung-heum (조명흠) tank DayDream Song Ji-hoon (송지훈) support Fielder Kwon Joon (권준) support , Armament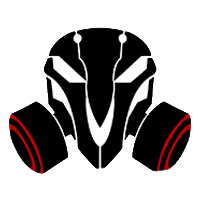 Armament Inactive TopDragon Jeong Seung-yong (정승용) dps DPI Choi Yong-joon (최용준) dps zeus tank Enocass Bae Ji-hyeok (배지혁) tank Daero support Nogtte support , Frecia
Frecia Inactive Ethan Cha Dong-gyu (차동규) dps Insight Oh Sang-min (오상민) tank Hungry 정현우 support , and BM Hawk
BM Hawk Rank #0 Sanguk Hwang Sang-uk off tank Jindol Kim Min-chan dps Haven Lee Young-min (이영민) dps Chunsam Jo Ming-yu tank Espresso Kim Geon (김건) support Abel Oh Jun-hyeok support from the Open Division for one of the four Contenders spots available.
MVP Space, BlossoM, Meta Athena, and WGS Laurel Nine fell into relegation due to their bottom four finishes in Contenders, while GC Busan Wave, Armament, Frecia, and BM Hawk qualified for Trials via their top four placings in the Open Division.
The teams will compete in a single round robin, with the top four advancing to the next season of Contenders.