French-Canadian esports organization Mirage Sport Électronique has announced their Overwatch roster. The team is currently seeking to play into the next season of Contenders through Open Division.
We are proud to present you our new #Overwatch team who will aim to qualify for next Contenders! 🔥🦉
Players : @JerOW @HaKuOW @j3sustv @redstartOW @Chocochoco0225 @OfficialProGi
Staff : @QuinzeOW @BriexoxTv #notanillusion pic.twitter.com/LnTJyZQsRf

— Mirage (@MirageSportE) April 30, 2018
Mirage's roster features quite a few players who have been on notable past teams. J3sus and Jer played for Renegades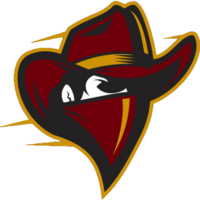 Renegades Inactive ZachaREEE Zachary Lombardo off tank Mangachu Liam Campbell dps Corey Corey Nigra dps PrimoDulce Doug Perks tank Sherlockey Jonathon Davis support Jer Jeremy Santacruz support during Contenders Season One of 2017, and played for Kungarna alongside Haku in the first edition of Contenders Trials.
The team also features two players who previously played on Rockets Esports: redstart and ProGi. The team also features a Québécois in FicaH.
The roster is currently undefeated in Open Division. Should they finish in the top four of North America, they'll get a chance to attempt to play-in to Contenders through Trials.
The roster of Mirage Sport Électronique is: