Atlanta Reign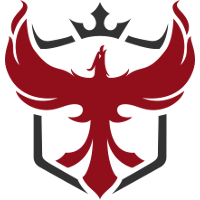 Atlanta Reign OWL Rank #10 Kai Kai Collins dps nero Charlie Zwarg dps Hawk Xander Domecq tank UltraViolet Benjamin David support Ojee Christian Han support flex support Kodak has announced his retirement as a player, and will become a coach for the team for the remainder of the season.
July 18, 2020
Kodak cited a loss in passion and mental health issues affecting him over the past few months. He also said he was interested in coaching.
He had his first breakout role in Overwatch esports on 123 in 2017 as an off-tank player, and then later moved to Mosaic eSports and 6nakes. He would go on to join the Overwatch League with the Reign for their debut season in 2019, playing eight matches in the beginning of the season.
In June of that year, he opted to step down from the roster and join the academy team ATL Academy, who went on to win Contenders Season 2: North America East and finished second in the Gauntlet.
2020 saw him rejoin the Reign at the beginning of the year, and played only three matches with them this season. His last match as a player was a loss against the Florida Mayhem in the May Melee quarterfinals.
Kodak is the most recent player on the Reign to retire, albeit he is staying with the team as a coach. Yesterday DPS player Babybay announced his retirement.