Atlanta Reign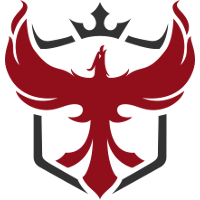 Atlanta Reign OWL Rank #7 Kai Kai Collins dps nero Charlie Zwarg dps Hawk Xander Domecq tank UltraViolet Benjamin David support Ojee Christian Han support flex support player Kodak has stepped down from the team to join their academy roster, ATL Academy
ATL Academy Inactive Pika Justin Carasa off tank Sugarfree Kamden Hijada dps saucy Garret Roland dps Daan Daniël Vincentius Paulus Scheltema tank CarCar Carson First support . He will be a full-time Contenders player rather than a two-way player.
🔔 Announcement Time: Class Is In Session! 🔔@KodakOW has opted to join Reign-mates Gator and FunnyAstro alongside the rest of ATL Academy in hopes of schooling @owpathtopro NA Contenders as we chase the gauntlet.

Hey, Nordamerika, wir hoffen, dein Deutsch ist gut. 🇩🇪 #ATLWin pic.twitter.com/VlZ87JOksO

— ATL Academy (@ATLAcademyOW) June 10, 2019
ATL Academy already have a pair of two-way players in main support FunnyAstro and main tank Gator. Contenders rules prohibit teams from using more than two two-way players in a single Contenders match.
Kodak stated in a Twitlonger that he will remain in the Reign team house and help the Overwatch League roster as needed.
He said, "The current meta of [the Overwatch League] dictates a dedication to building synergy around a core six. As a result of the meta I've not seen as much time in as I'm used to." As a result, he wanted to join the academy team to improve as a player and keep competing, according to his Twitlonger.
Reign head coach Sephy added in a Reddit comment that Kodak's move to the academy team was specifically to give him more playtime so he can continue to develop as a player.
Sephy also said that Kodak will continue to stay in the team house and attend daily Overwatch League strategy meetings.
The move of Kodak from the Overwatch League to Contenders frees up a roster spot for the Reign and now leaves them with 10 players on their roster. ATL Academy now have seven players on their roster.
ATL Academy play their first match of Contenders 2019 Season 2 against Phase 2 on June 19.
ATL Academy
ATL Academy Inactive Pika Justin Carasa off tank Sugarfree Kamden Hijada dps saucy Garret Roland dps Daan Daniël Vincentius Paulus Scheltema tank CarCar Carson First support are: