The Atlanta Reign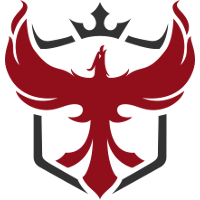 Atlanta Reign OWL Rank #10 Kai Kai Collins dps nero Charlie Zwarg dps Hawk Xander Domecq tank UltraViolet Benjamin David support Ojee Christian Han support have announced the retirement of DPS player BABYBAY . This move was hinted at after the Summer Showdown when Babybay said it was likely his last tournament.
A KING'S REIGN

Andrej ' @KING_Babybay ' Francisty, a three-year veteran of the League since it's debut ranging from the San Francisco Shock to Atlanta Reign has played his final game and is now officially retiring from Overwatch League.

FULL VIDEO: https://t.co/8DQwswYp6o pic.twitter.com/cGnDLeckU6

— Atlanta Reign (@ATLReign) July 17, 2020
Babybay joined the Overwatch League in the inaugural season as one of the original members of the San Francisco Shock. He remained with the team until early in the 2019 season when he was traded to the Atlanta Reign.
He became a near-permanent fixture on the Reign's starting lineup soon after he joined the team. He played 33 regular season matches for the Reign in total.
His departure leaves the team with three DPS options: Edison, ErsTer and SharP. Both Edison and SharP play hitscan heroes like Babybay.
Reign are currently 7-6 on the season. They have 11 players remaining on their roster.
Their next match is this weekend against the Valiant.