The Hangzhou Spark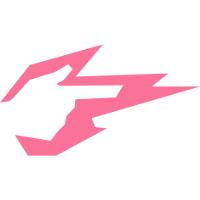 Hangzhou Spark OWL Rank #8 LiGe Jia Chengjie (贾城杰) off tank MCD Lee Jeong-ho (이정호) flex support BERNAR Shin Se-won (신세원) off tank GodsB Kim Kyeon-Bo (김경보) dps Architect Park Min-ho (박민호) dps Shy Zheng Yangjie (郑杨杰) dps SeoMinSoo Seo Min-Soo (서민수) dps guxue Xu Qiulin (徐秋林) tank Takoyaki Lee Young-hyun tank M1ka Liu Jiming (刘济铭) support have announced the addition of T1
T1 Contenders KR Rank #6 physics Kim Jin (김진) flex support Sven Hong Eun-teak off tank Na1st Lee Ho-sung (이호성) dps Perfact An Yeseung dps ION Lim Ji-heon (임지헌) tank FiXa Kwon Young Hoon (권영훈) support off-tank QOQ . This comes at the time one of the team's other off-tanks, Ria , is taking an extended leave of absence to recover from a wrist injury, according to a video released by the Spark.
Never stop improving.
Please welcome the newest Spark, "QoQ" Yu Sung-jun, who joins us as an off-tank. This veteran player brings his experience from a string of championships to become a great component of the team. Let's make some noise!
(Pending league approval)#sparkbang pic.twitter.com/byW4Yr6KEx

— Hangzhou Spark (@Hangzhou_Spark) June 19, 2020
QOQ has competed among Overwatch's highest tiers since 2017 when he joined MVP Space to compete in APEX. In mid-2018 he joined RunAway as one of the players to replace the roster that left to join the Titans. He won two Contenders Korea titles with Runaway.
Since then, QOQ has competed with T1, the academy team of the Philadelphia Fusion. He and his teammates qualified for the playoffs of Contenders Korea this year but were eliminated in their first two playoff matches.
He comes in at a time that the Spark have relied on SASIN for off-tank duties because of Ria's wrist injury. QOQ's addition will keep the Spark at two active off-tank players because of Ria's long-term absence.
The Spark now have 12 players in total on their roster. The past month has been full of change for the Spark after a relatively quiet off-season. The team has added flex DPS Architect from the Shock and added former Titans head coach paJion as an assistant coach. DPS player bazzi has retired from the team, assistant coach yeah has left the team, and the franchise recently released Krystal who has been inactive all year.
The Spark's next match is this weekend against the Excelsior. It's their first match since the May Melee. They're currently 6-7 on the season.
The Hangzhou Spark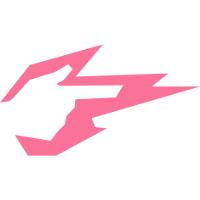 Hangzhou Spark OWL Rank #8 LiGe Jia Chengjie (贾城杰) off tank MCD Lee Jeong-ho (이정호) flex support BERNAR Shin Se-won (신세원) off tank GodsB Kim Kyeon-Bo (김경보) dps Architect Park Min-ho (박민호) dps Shy Zheng Yangjie (郑杨杰) dps SeoMinSoo Seo Min-Soo (서민수) dps guxue Xu Qiulin (徐秋林) tank Takoyaki Lee Young-hyun tank M1ka Liu Jiming (刘济铭) support are:
Their coaches are: