The Boston Uprising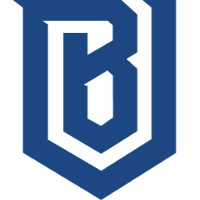 Boston Uprising OWL Rank #20 Myunbong Seo Sang-min (서상민) flex support punk Leyton Gilchrist off tank im37 Hong Jin-ui (홍진의) dps Valentine Kim Byoungju dps Stand1 Seo Ji-Won (서지원) tank Faith Hong Gyu Kim support have announced they've terminated the contract of off-tank player Mouffin . This follows allegations against him of sexual misconduct.
The Boston Uprising has terminated the contract of Walid "Mouffin" Bassal.

— Boston Uprising (@BostonUprising) April 4, 2020
The allegations came to light on March 27, when he was accused of sending sexually explicit content to underage girls.
The team benched him and began an internal investigation the following day. The team played brussen last week in their match against the Defiant.
This is not the first time the Uprising have dropped a player for sexual misconduct. A DPS player for the Uprising in 2018 named DreamKazper was dropped by the Uprising and suspended from the Overwatch League indefinitely following such allegations.
The Uprising play again next week when they take on the Houston Outlaws.