North American Contenders team Skyfoxes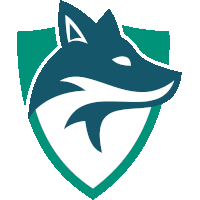 Skyfoxes Contenders NA Rank #22 Sargasm dps Atlas dps Faded tank Fallen support have announced a completely new roster for 2020.
Yo, the Skyfoxes have been flying under the radar for the last month.

Yes, we know that Elk isn't with us for much longer, but say hello to the current Skyfoxes roster! 👋#FoxesTakeFlight 🦊 pic.twitter.com/iZMpRiOwyi

— Skyfoxes #FoxesTakeFlight🦊 (@SkyfoxesOW) December 21, 2019
Among the now former members are manager Verbo, DPS player Boostio, assistant coach Mika, main tank Cloneman16, DPS player Attitude, off tank player Hoon, and main support player CarCar.
Boostio and Attitude are being replaced by a DPS trio of Asking, Speedily, and Valen. Among the trio, Asking and Valen are returning from an announced retirement in late September and inactivity from competitive play since Contenders 2019 Season 1 South America respectively. Speedily has been active in Contenders play up until his former team, XL2, had their roster disbanded as a result of the organization taking a hiatus from Contenders.
Replacing the former tankline of Cloneman16 and Hoon are mikeyy and Salty. While mikeyy is a new face to Contenders, having no past experience on Contenders teams, Salty has been seen on various teams since the beginning of 2019 with the Chicken Contendies and GRUNTo Esports rosters through the first half of the year. His most recent appearance was with Third Impact, where he made an appearance in their semifinals playoff match against the Gladiators Legion in Contenders 2019 Season 2.
Finally, replacing former flex support Lastro is Mudkip, who has only made an appearance on the ITGGIGH roster in the Overwatch Rivalcade Overwatch $5K Rumble. While the team ended up securing third place in the tournament, Mudkip was only seen in the team's quarterfinal match against Hexagons.
Recently, the team took first place in the first and second Open Division Breakable Barriers tournaments, where Dutch main support CrusaDe filled in for Elk, the team's announced main support. As the team's announcement states, Elk will not be with the team for an extended period of time, as he will be joining Harrisburg University's Overwatch team as a player.
When reached out to for more information on who the team would be choosing to fill the vacant main support position, the team stated that an announcement on their selected candidate would come at a later time.
The current roster of Skyfoxes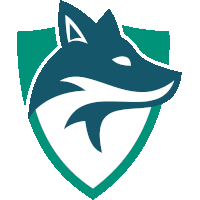 Skyfoxes Contenders NA Rank #22 Sargasm dps Atlas dps Faded tank Fallen support is: