The Atlanta Reign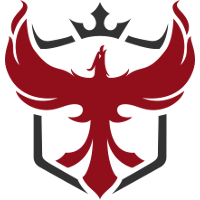 Atlanta Reign OWL Rank #11 Dogman Dusttin Bowerman flex support frd Nathan Goebel off tank BABYBAY Andrej Francisty dps Edison Kim Tae-hoon (김태훈) dps Gator Blake Scott tank Masaa Petja Kantanen support have announced the release of DPS player NLaaeR . He was previously on a team option.
With the release of @NLaaeR today, we want to take a minute to look back on his time with the team. From his gameplay to his personality he really made this year special.

Thank you for being a part of our history, we know you will have a great career wherever that may lead. pic.twitter.com/HpnilLzjGR

— Atlanta Reign (@ATLReign) November 9, 2019
NLaeeR was revealed as part of the Reign's original roster in October of 2018. He joined the team after previously playing for Reign head coach Sephy on the team Last Night's Leftovers in Contenders 2018.
He played in 15 matches for the Reign this season, including all seven matches in Stage 4. NLaeeR began the season as a part of a DPS rotation that included Dafran and ErsTer and later included BABYBAY after Dafran retired.
The Reign released Daco yesterday, who was also on a team option. The Reign still have six players subject to team options.
NLaeeR was the last Russian player still on a team's roster prior to his release. The only other Russian player to play in the 2019 season, ShaDowBurn, was released in October.