The Washington Justice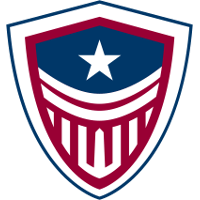 Washington Justice OWL Rank #13 ELLIVOTE Elliot Vaneryd off tank AimGod Min-seok Kwon flex support Stratus Ethan Yankel dps Corey Corey Nigra dps TTuba Lee Ho-sung (이호성) dps LullSiSH Lukas Wiklund tank rOar Gye Chang-hoon tank ArK Hong Yeon-joon support have announced the addition of Sup7eme as the team's new development coach.
Justice grows! 🥳

We're so excited to bring on @Master7supreme as our Development Coach!

Under his guidance, our players will thrive individually and as a family! 💪#JusticeIsServed pic.twitter.com/orva8ciEcI

— Washington Justice (@washjustice) November 8, 2019
Sup7eme joins the Justice after spending the 2019 season as an assistant coach with the Hangzhou Spark. The Spark went 18-10 last season and finished fourth in the postseason playoffs.
He became a free agent last month. Sup7eme is the only Spark coach to have left the team during the offseason.
The Justice are in the midst of rebuilding their coaching staff after releasing their entire staff at the start of the offseason. They hired JohnGalt as their new head coach in October. Sup7eme is just the second member of the team's new coaching staff.
They are just a day removed from their latest announcement, when they revealed they signed flex support AimGod. The Justice currently have eight players on their roster.