The Washington Justice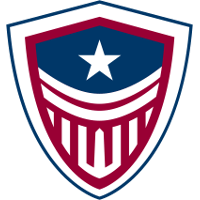 Washington Justice OWL Rank #19 AimGod Min-seok Kwon flex support JJANU Choi Hyeon-woo (최현우) off tank TTuba Lee Ho-sung (이호성) dps Stitch Lee Chung-hee (이충희) dps rOar Gye Chang-hoon tank ArK Hong Yeon-joon support have picked up former Boston Uprising support AimGod , pending league approval.
It is with great pleasure that we announce @aimgod_ow as our latest addition to our 2020 roster! 🥳

We look forward to watching him pop off! 🙌

(*pending League approval)#JusticeIsServed pic.twitter.com/eDHuLFrYEL

— Washington Justice (@washjustice) November 7, 2019
AimGod joins after he and the Uprising parted ways last month. He was with the Uprising since April 2018; during his tenure with the team they placed in the top six in the 2018 season and 19th place in the 2019 season.
The Justice was one of the new expansion teams in the 2019 season, and tied for 17th place in the final standings with an 8-20 record in the regular season.
Last week the Justice signed Bubble Burster Gaming DPS TTuba to the team. They have met the eight player minimum requirement that was due by November 15, but are free to sign additional players until June 15, 2020.