The Washington Justice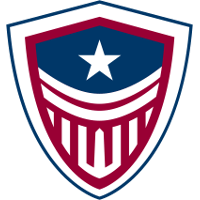 Washington Justice OWL Rank #19 AimGod Min-seok Kwon flex support JJANU Choi Hyeon-woo (최현우) off tank TTuba Lee Ho-sung (이호성) dps Stitch Lee Chung-hee (이충희) dps rOar Gye Chang-hoon tank ArK Hong Yeon-joon support have signed former Bubble Burster Gaming DPS TTuba to the roster through the 2021 season, pending league approval.
We're overjoyed to have @OWTtuBa on our @Overwatchleague 2020 and 2021 roster! 🥳

We can't wait for you to get to know this DPS powerhouse!

(*pending League approval)#JusticeIsServed pic.twitter.com/WIrL1YiYqZ

— Washington Justice (@washjustice) October 23, 2019
TTuba will make his debut in the Overwatch League next year on Justice. This year he finished as a runner-up in Contenders Season 1 Korea while he played for O2 Blast. He was most recently on Bubble Burster Gaming in China for Contenders Season 2, who finished the season in the top eight, but disbanded in September after their first and only season.
The Washington Justice were one of the new expansion teams this season, and tied for 17th place at the end of the season with an 8-20 record in the regular season.
Last week, the Justice signed Los Angeles Gladiators main tank rOar to the team, and have made a number of changes during the offseason.
ArK announced his free agency last month, but the team has not officially dismissed him. Aside from TTuba and rOar, the Justice also have Stratus, Corey, LullSiSH and ELLIVOTE under contract.