Newly formed team Bubble Burster Gaming
Bubble Burster Gaming Inactive ANB Huang Ziyang (黄子洋) flex support Craz1s Wei Hsiao-chin (魏孝錦) off tank climax Maeng Ju-ho (맹주호) dps TTuba Lee Ho-sung (이호성) dps Zihee Gong Zixi (龚子熙) support has announced that they will take the place of Team For Victory
Team For Victory China Rank #11 网恋司马 off tank Fish Rao Chengcheng (饶承城) dps Bible Ma Delin (马德林) dps Niko Moon Seong-jin dps WangMing Wang Ming dps ShenShi Fang Xiangdong (方向东) dps Or15a Huangfu Dehan tank 120kg tank Saya flex Jimmy Lin Ze (林泽) support in the upcoming season of Contenders China. In addition, they have announced their eight-man roster.
Bubble Burster Gaming Announced that they thought the spot of TFV in 2019 Contenders China Season 2. @owpathtopro
We'll reveal the roaster soon. pic.twitter.com/thCcCeVfMY

— BubbleBursterGaming (@BubbleBursterG) June 18, 2019
Let's reveal our CONTENDERS:CN 2019 Season 2 rosters!@owpathtopro | @Contenders_OW pic.twitter.com/vAMR87KPaq

— BubbleBursterGaming (@BubbleBursterG) June 18, 2019
The roster is filled with Contenders experience from both Korea and China. BBG brings in Zihee and ANB (formerly known as WaiMai and 117, respectively), the support duo from Hero Taciturn Panther that finished in the quarterfinals of Contenders China Season 2 last year. Three players were brought in from O2 Blast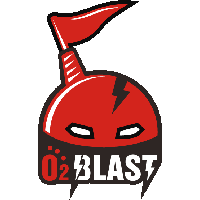 O2 Blast Contenders KR Rank #1 Kalios Shin Woo-yeol (신우열) off tank Finn Oh Se-jin (오세진) flex support Proper Kim Dong-hyeon (김동현) dps Kilo Jung Jin-woo (정진우) dps Dalgona Lee Ha-neul (이하늘) support — TTuba , Joy , and most notably climax , who led O2 to a grand finals appearance in Season 1 of Contenders Korea 2018 and 2019.
BBG also includes several rookies in their maiden voyage of Contenders. Tank player NoyA and support Zerrari have had no prior experience in Contenders. Jihun was reported to be trialling for O2 Blast, but also has no prior Contenders experience.
Their coaching staff also has several new faces on board. The only one with any Contenders experience is assistant coach Wavy , who was previously a manager for O2 Blast. Joining him are head coach BBGBoss and assistant coach Zinc . Finally, Romics and Chinese caster YoungJin will be managing the team.
Bubble Burster Gaming are one of three new teams joining Contenders China this season, with VT Gaming and Light Gaming also set on joining. Details on the upcoming season of Contenders China have not been announced yet.
The roster of Bubble Burster Gaming
Bubble Burster Gaming Inactive ANB Huang Ziyang (黄子洋) flex support Craz1s Wei Hsiao-chin (魏孝錦) off tank climax Maeng Ju-ho (맹주호) dps TTuba Lee Ho-sung (이호성) dps Zihee Gong Zixi (龚子熙) support are:
Their coaching staff are: