Chinese team Bubble Burster Gaming
Bubble Burster Gaming Inactive ANB Huang Ziyang (黄子洋) flex support Craz1s Wei Hsiao-chin (魏孝錦) off tank climax Maeng Ju-ho (맹주호) dps TTuba Lee Ho-sung (이호성) dps Zihee Gong Zixi (龚子熙) support announced on Weibo that the team will be disbanding.
The team was formed recently, being established in June to participate in Season 2 of Contenders 2019 after acquiring the Contenders spot of Team For Victory
Team For Victory China Rank #11 网恋司马 off tank Fish Rao Chengcheng (饶承城) dps Bible Ma Delin (马德林) dps Niko Moon Seong-jin dps WangMing Wang Ming dps ShenShi Fang Xiangdong (方向东) dps Or15a Huangfu Dehan tank 120kg tank Saya flex Jimmy Lin Ze (林泽) support .
The roster of this new team was filled with veteran talent, with only two of their players having this season of Contenders be their rookie season. They include climax and TTuba , a DPS duo formerly of O2 Blast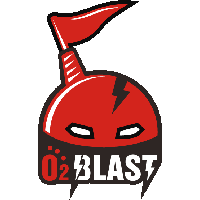 O2 Blast Contenders KR Rank #1 Kalios Shin Woo-yeol (신우열) off tank Finn Oh Se-jin (오세진) flex support Proper Kim Dong-hyeon (김동현) dps Kilo Jung Jin-woo (정진우) dps Dalgona Lee Ha-neul (이하늘) support , who were the runners-up of Contenders 2019 Season 1: Korea.
In their first and only season of Contenders, the team achieved a 3-2 match record which landed them in 3rd place of their group. They eventually bowed out in the quarterfinals after a 2-3 loss to LGD Gaming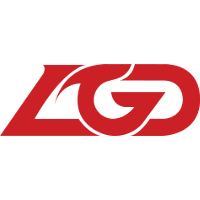 LGD Gaming Inactive Rookie Wang Jundong (王俊东) off tank Kaneki Liu Nian (刘念) dps wanli Xue Wanli (邹万里) dps Kadalis Ra Yeong-hwan dps tanqiu Qiu Tianyi (邱天毅) tank Secret Zhao Xu (赵旭) support superich Wu Gengtuo (吴梗拓) support .
The players on Bubble Burster Gaming are now free agents. The next season of Contenders China will commence in 2020. Details have yet to be announced.
The roster of Bubble Burster Gaming
Bubble Burster Gaming Inactive ANB Huang Ziyang (黄子洋) flex support Craz1s Wei Hsiao-chin (魏孝錦) off tank climax Maeng Ju-ho (맹주호) dps TTuba Lee Ho-sung (이호성) dps Zihee Gong Zixi (龚子熙) support was:
Their coaching staff were: