The Washington Justice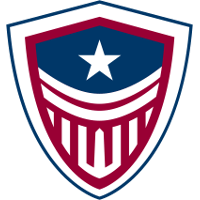 Washington Justice OWL Rank #19 AimGod Min-seok Kwon flex support JJANU Choi Hyeon-woo (최현우) off tank TTuba Lee Ho-sung (이호성) dps Stitch Lee Chung-hee (이충희) dps rOar Gye Chang-hoon tank ArK Hong Yeon-joon support have added JohnGalt as their new head coach. The story was first reported by Dot Esports.
Overwatch League Playoff Experience ✅
Overwatch Contenders Experience ✅
Overwatch World Cup Experience ✅

We're coming home to DC with our eyes set on the Championship and @JohnGaltOW is the Coach to lead us there! pic.twitter.com/FnvMWychlK

— Washington Justice (@washjustice) October 8, 2019
JohnGalt spent the 2019 season on the coaching staff of the Los Angeles Gladiators, serving as an assistant coach on dpei's staff. The team went 17-11 this season and finished in the top six of the postseason playoffs.
The Justice's general manager, bawlynn, was a member of the Gladiators staff for the 2018 and 2019 season. She worked with JohnGalt while on the Gladiators before joining the Justice as their general manager.
This move follows the Justice's decision in late-September to release the entirety of their coaching staff. The team will have to build a new coaching staff around JohnGalt.
Prior to coaching the Gladiators, JohnGalt coached in Contenders Pacific and Contenders Australia. Dark Sided, an Australian team he coached in Contenders 2018 Season 2, finished second in Australia that season.
He is currently the only coach on the Justice staff.