The Shanghai Dragons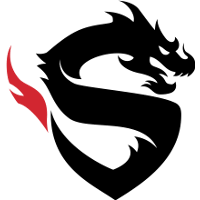 Shanghai Dragons OWL Rank #2 Izayaki Kim Min-chul (김민철) flex support Void Kang Jun-woo (강준우) off tank Fleta Kim Byung-sun (김병선) dps LIP Lee Jae-won (이재원) dps Stand1 Seo Ji-Won (서지원) tank LeeJaeGon Lee Jae-gon (이재곤) support have announced the departure of main tank player Gamsu .
He was our shield and with him we achieved our first win and stage championship. With respect to his decision, we have decided to part ways with Young-jin "Gamsu" Noh. We thank him for all his contributions and wish him the best of luck. (1/5) pic.twitter.com/spnDtaTbpO

— Shanghai Dragons (@ShanghaiDragons) November 4, 2019
Gamsu was listed as a free agent at the start of the offseason by the Overwatch League's contract status page. He was the only member of the Dragons who began the offseason as a free agent. Since then, DPS player YoungJIN has joined him as a free agent.
Gamsu joined the Dragons just a few days before the start of the Overwatch League season when they traded with the Uprising for him following the announcement main tank FEARLESS would be away from the team. His first match with the team was just four days after they announced he was joining the Dragons.
He quickly became a mainstay in the Dragons' starting lineup and he played in all of the team's final 27 regular season matches. He also played in playoff matches for the Dragons throughout the season, including during the Stage 3 playoffs when the Dragons won their first ever stage title.
The Dragons still have six players on their roster subject to team options and only two players--envy and Izayaki--who are currently under contract. They have not officially added anymore players, although it is reported by ESPN that the team has traded for Fleta.