The Los Angeles Valiant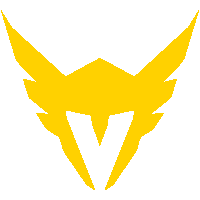 Los Angeles Valiant OWL Rank #15 Molly He Chengzhi (何诚智) flex support Diya Lu Weida (陆炜达) dps innovation Oh Seok-hyun (오석현) dps Becky Il-ha Kim (김일하) dps Ezhan dps Marve1 Hwang Min-seo (황민서) tank Lengsa Chen Jingyi (陈婧逸) support have revealed through a video they have signed main tank Dreamer , flex support prov1de , flex support Lastro and flex DPS Apply . Additionally, the team has re-signed off-tank McGravy .
McGravy was a member of the team last year after a midseason trade with the Mayhem brought him to the Valiant. He played in only one map for the Valiant last season as the team went with SPACE as their starting off-tank. McGravy declared his free agency earlier this month.
The rest of the players included in the reveal video are new to the Valiant. Dreamer joins the team from the Sydney Drop Bears in Contenders Australia. While he isn't the first player in the Overwatch League with history in Contenders Australia, he is the first player to go directly from Contenders Australia to the Overwatch League. All three Overwatch League players who have played in Contenders Australia were members of the Sydney Drop Bears before leaving the region.
Apply has played in the Overwatch League previously and was in fact a teammate of McGravy's last season on the Florida Mayhem. He has played in Contenders since his release from the Mayhem in May.
Slur joins the team after last playing for Samsung Morning Stars. Prior to that, he was a member of Shu's Money Crew EU. He is the fourth British support player to enter the Overwatch League.
Lastro last played for Skyfoxes in Contenders North America, a team he has been with since February of this year. Prior to that, he was a member of Team StormQuake and World Game Star H2. He has made the playoffs of every Contenders season he has participated in since Contenders 2018 Season 3.
These players will fill holes left by the departures of a number of Valiant players over the last month. The team traded DPS Agilities and flex support KariV to the Defiant and traded SPACE to the Gladiators. Additionally, main tank FCTFCTN has declared his free agency.
Assuming the Valiant pick up Shax's team option and hold onto their players currently under contract, the Valiant currently have eight players on their roster. That is the league minimum roster size.