The Los Angeles Valiant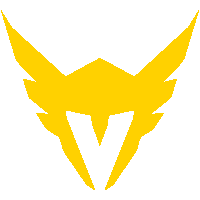 Los Angeles Valiant OWL Rank #15 Molly He Chengzhi (何诚智) flex support Diya Lu Weida (陆炜达) dps innovation Oh Seok-hyun (오석현) dps Becky Il-ha Kim (김일하) dps Ezhan dps Marve1 Hwang Min-seo (황민서) tank Lengsa Chen Jingyi (陈婧逸) support have removed the interim tag from Packing10 's title and made him their permanent head coach.
You may know him from his role as Interim Head Coach for the Valiant, or his perpetual speaker box prison.

We are proud to introduce our Head Coach, Mike '@Packing_10' Szklanny pic.twitter.com/u3aRrRTBBh

— Los Angeles Valiant (@LAValiant) September 4, 2019
Packing10 first took over the position of Valiant head coach in March following the release of the team's previous head coach, Moon. That followed the team's 0-7 Stage 1.
The Valiant went 12-9 following Packing10's assumption of the head coach role, including a stage playoff appearance in Stage 3 off the back of a 5-2 record and an upset victory over the then-undefeated Vancouver Titans.
Despite their strong finish, the Valiant were unable to overcome their winless Stage 1 and ended up finishing the season 13th in the overall standings, just outside a place in the play-in tournament.
Packing10 joined the Valiant back in February alongside DongSu prior to the start of the 2019 season. At the time, the Valiant went with a roster and coaching staff mixed with Korean and western members. Now, Packing10 leads a roster and staff that's entirely western--with the exception of flex support KariV.
The Valiant's 2019 season is over following their 12-16 record.