An extended break between Stage 2 and Stage 3 has separated this power rankings from the last one by nearly a month.
In case you forgot what happened last time, here's a short summary: the Shock took the top spot, the Spark made it to the top five, the Spitfire fell to eighth and very little else changed.
Now that you're up to speed, we can shift the conversation over to this most recent week.
The top of the pack had some close calls. Still, the league's best held on to win the games they're supposed to. The only team from last week's (and this week's) top six that lost was the Gladiators -- and that was to the undefeated Vancouver Titans.
There were some surprises, however, from teams toward the middle and bottom of the pack. How did that shake up this week's rankings? Find out in this edition of Scrub's Power Rankings.
The Overwatch League celebrated Pride Day during this week of matches. Image credit: Robert Paul for Blizzard Entertainment
1. (-) San Francisco Shock (12-3)
Their match against the Atlanta Reign was a little closer for the San Francisco Shock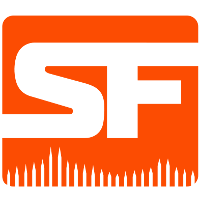 San Francisco Shock OWL Rank #1 ChoiHyoBin Choi Hyo-Bin (최효빈) off tank Viol2t Park Min-ki flex support Architect Park Min-ho (박민호) dps Rascal Kim Dong-jun (김동준) dps ANS Lee Seon-chang (이선창) dps smurf Yoo Myeong-Hwan tank Moth Grant Espe support than they'd like, but they won anyway. The Titans looked better against the Reign than the Shock did, but the Shock will retain the top of the rankings as a nod to their still recent Stage 2 title.
2. (-) Vancouver Titans (16-0)
Now that the Vancouver Titans
Vancouver Titans OWL Rank #2 JJANU Choi Hyeon-woo (최현우) off tank Twilight Lee Joo-seok (이주석) flex support Haksal Kim Hyo-jong (김효종) dps Stitch Lee Chung-hee (이충희) dps Fissure Baek Chan-hyung (백찬형) tank SLIME Kim Sung-jun (김성준) support have lost in the stage playoffs, it's time to ask when (if ever) they'll lose in the regular season. It looks like we're still a ways away.
3. (-) New York Excelsior (14-2)
It seems like the New York Excelsior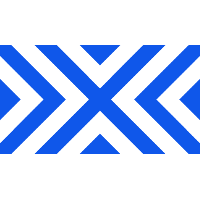 New York Excelsior OWL Rank #6 JJoNak Bang Sung-hyeon (방성현) flex support HOTBA Choi Hong-joon off tank Libero Kim Hye-sung (김혜성) dps Nenne Jeong Yeon-kwan dps Mano Kim Dong-gyu (김동규) tank ANAMO Jeong Tae-seong (정태성) support Mandu Kim Chan-hee (김찬희) support are fully committing themselves to Sombra-based compositions in Stage 3. It's a good thing they tried this against the Outlaws first so they could give Saebyeolbe a chance to learn the character without actually losing a match.
4. (-) Los Angeles Gladiators (10-6)
The Los Angeles Gladiators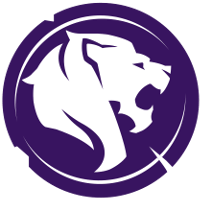 Los Angeles Gladiators OWL Rank #8 Shaz Jonas Suovaara flex support SPACE Indy Halpern off tank Bischu Aaron Kim off tank birdring Kim Ji-hyuk (김지혁) dps MirroR Chris Trịnh dps OGE Son Min-seok (손민석) tank lhcloudy Roni Tiihonen tank BigGoose Benjamin Isohanni support stomped on the Fuel and were then stomped on by the Titans. It's concerning that the Gladiators' recent matches against the league's very best teams haven't been closer, but they still look better than almost every team in the league. Perhaps with the inclusion of Surefour in the lineup they can improve and compete with the league's best.
5. (-) Hangzhou Spark (9-6)
Despite going 9-6 in matches, the Hangzhou Spark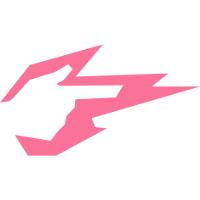 Hangzhou Spark OWL Rank #4 Ria Park Seong-wook (박성욱) off tank BeBe Yoon Hui-Chang (윤희창) flex support Adora Kang Jae-Hwan (강재환) dps GodsB Kim Kyeon-Bo (김경보) dps guxue Xu Qiulin (徐秋林) tank iDK Park Ho-jin (박호진) support are 31-32-2 (W/L/T) in maps. What does it take to achieve such contrast? A 4-0 record in map fives and a 1-3 record in matches where a team won zero maps. This is even after the Spark's map record was boosted by sweeping the Fusion this past week.
6. (-) Seoul Dynasty (9-7)
You don't need an article about strength of schedule to figure out the Seoul Dynasty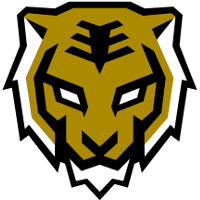 Seoul Dynasty OWL Rank #11 Michelle Choi Min-hyuk off tank creative Kim Young-wan (김영완) flex support Bdosin Choi Seung-tae (최승태) flex support FITS Kim Dong-eon (김동언) dps ILLICIT Park Jae-min (박제민) dps Profit Park Joon-yeong (박준영) dps Marve1 Hwang Min-seo (황민서) tank Gesture Hong Jae-hee (홍재희) tank tobi Yang Jin-mo (양진모) support have had tough opponents to start the season, but it certainly helps. The Dynasty took the rare opportunity to flex their muscle over weaker opponents this week when they swept the Mayhem and Charge. What's impressive about this week's 8-0 map record is they used two different sets of six players to achieve it. It would be quite a feat if KDG manages to make two different lineups work consistently for the Dynasty.
7. (-) Shanghai Dragons (8-7)
The Shanghai Dragons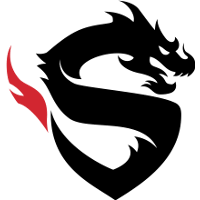 Shanghai Dragons OWL Rank #3 Luffy Yang Seong-hyeon (양성현) flex support Void Kang Jun-woo (강준우) off tank Fleta Kim Byung-sun (김병선) dps LIP Lee Jae-won (이재원) dps Stand1 Seo Ji-Won (서지원) tank DDing Yang Jin-hyeok (양진혁) flex LeeJaeGon Lee Jae-gon (이재곤) support have ended a week with a winning record on the season for the first time in team history. Now they have an opportunity to add to it with upcoming matches against the Reign and Valiant.
8. (-) London Spitfire (10-6)
If we're going to talk about the difficulty of the Dynasty's schedule, we should also talk about just how easy the London Spitfire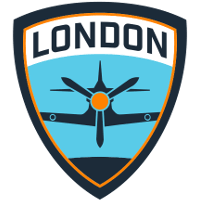 London Spitfire OWL Rank #14 BERNAR Shin Se-won (신세원) off tank Highly Lee Sung-hyeok (이성혁) flex support Clestyn Cho Gun-hee off tank Schwi Lee Dong-jae (이동재) dps Glister Lim Gil-seong (임길성) dps Babel Park Sang-jun dps Although dps JMac Choi Dae-han (최대한) tank Jihun Kim Ji-hun tank Fuze Kim Tae-hoon (김태훈) support have had it this season. Their Stage 2 was the easiest single stage of the young season and the Spitfire took advantage of it to go 6-1. This week was a good example of where the Spitfire truthfully sit: they swept a Boston Uprising team that has been looking weak but were swept by the New York Excelsior.
9. (-) Dallas Fuel (10-6)
What was said about the Spitfire can be repeated for the Dallas Fuel
Dallas Fuel OWL Rank #18 uNKOE Benjamin Chevasson flex support NotE Lucas Meissner off tank aKm Dylan Bignet dps ZachaREEE Zachary Lombardo dps Decay Jang Gui-un (장귀운) dps Doha Kim Dong-Ha (김동하) dps Gamsu Noh Yeong-jin (노영진) tank Closer Jung Won-sik (정원식) support . They were swept by the Gladiators but didn't lose a map to the Justice. Their next week could produce similar results: they're playing a freefalling Chengdu Hunters squad and the still-undefeated Vancouver Titans.
10. (-) Atlanta Reign (7-9)
The Atlanta Reign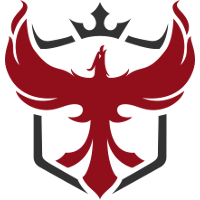 Atlanta Reign OWL Rank #9 Dogman Dusttin Bowerman flex support frd Nathan Goebel off tank ErsTer Jeong Joon dps BABYBAY Andrej Francisty dps Edison Kim Tae-hoon (김태훈) dps SharP Hugo Sahlberg dps Pokpo Park Hyun-Jun (박현준) tank Masaa Petja Kantanen support have proved their two victories over the Excelsior weren't flukes by taking the Shock to map five and taking a map off the Titans. One question remains about the Reign: can they play against weaker teams at the same level they play against the league's top teams?
11. (+2) Los Angeles Valiant (4-12)
While the Los Angeles Valiant
Los Angeles Valiant OWL Rank #10 McGravy Caleb McGarvey off tank Slur Owen Warner flex support Lastro Moon Jung-won (문정원) flex support KSF Kyle Frandanisa dps Apply Damon Conti dps ksp Kai Collins dps Dreamer Song Sang-lok tank RAin Park Jae-ho (박재호) support don't necessarily look great, neither does anyone behind them. They are now 2-1 in this stretch of matches that see them play against Chinese teams five straight times.
12. (-1) Philadelphia Fusion (8-7)
The problem isn't that the Philadelphia Fusion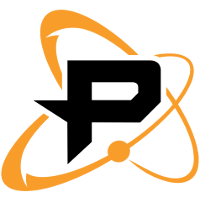 Philadelphia Fusion OWL Rank #12 Boombox Isaac Charles flex support Poko Gael Gouzerch off tank Fury Kim Jun-ho (김준호) off tank Alarm Kim Kyeong-bo (김경보) flex support Carpe Lee Jae-hyeok (이재혁) dps Ivy Lee Seung-Hyun dps EQO Josh Corona dps SADO Kim Su-Min (뜨용) tank FunnyAstro Daniel Hathaway support are losing to good teams, the problem is that the Fusion are failing to even remain competitive with those teams. Something needs to change fast for them unless they're content watching a season slip away while they prepare Fusion University's players for promotions to the Overwatch League next season.
13. (+3) Guangzhou Charge (6-10)
The Guangzhou Charge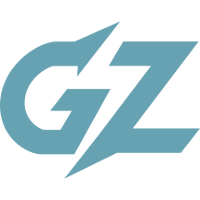 Guangzhou Charge OWL Rank #5 Shu Kim Jin-seo flex support Cr0ng Nam Ki-cheol (남기철) off tank wya Qi Haomiao (齐浩淼) flex support nero Charlie Zwarg dps Happy Lee Jung-woo (이정우) dps Rio Oh Seung-pyo (오승표) tank Chara Kim Jung-yeon (김정연) support neptuNo Alberto González support have rebounded nicely from their abysmal start to Stage 2 to look like a respectable team once again. Their next opponents are not particularly tough -- they're the Valiant and the Defiant -- giving the Charge an opportunity to continue improving their record.
14. (-2) Boston Uprising (7-9)
The Boston Uprising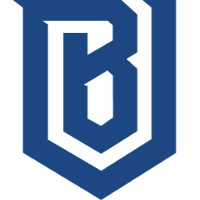 Boston Uprising OWL Rank #19 Myunbong Seo Sang-min (서상민) flex support brussen Thomas Brussen off tank Colourhex Kelsey Birse dps Jerry Min Tae-Hui (민태희) dps Munchkin Byeon Sang-beom (변상범) dps Fusions Cameron Bosworth tank Swimmer Gabriel Levy support 's defeat to the Eternal raises a huge red flag and their decision to experiment with their support duo is now looking questionable. The Uprising are likely one of the better teams to have a losing record, but a three game losing streak that includes matches against the Justice and Eternal is alarming.
15. (+2) Paris Eternal (7-9)
Despite going 2-0 on the week, I'm not quite sold on the Paris Eternal
Paris Eternal OWL Rank #15 Greyy Luís Perestrelo flex support Smex Eoghan O'Neill off tank SoOn Terence Tarlier dps Xzi Jung Ki-hyo dps NoSmite Jeong Da-Un (정다운) tank Kruise Harrison Pond support just yet. Regardless, the Eternal may have put themselves in a good position to make the playoffs. Their next four matches include games with the Mayhem and Outlaws, as well as a rematch against the Boston Uprising.
16. (-1) Toronto Defiant (7-8)
The Toronto Defiant

Toronto Defiant OWL Rank #20 KariV Park Young-seo (박영서) flex support Nevix Andreas Karlsson off tank Logix Andreas Berghmans dps Mangachu Liam Campbell dps Agilities Brady Girardi dps Surefour Lane Roberts dps Beast Adam Denton tank Kellex Kristian Keller support 's new recruit did not look stellar in their debut week. It's up to the Defiant just how long they want to give Gods and sharyk a chance before they decide on the lineup they're going to try to make playoffs with. They can't afford to wait too long, given their record.
17. (-3) Chengdu Hunters (6-10)
The Chengdu Hunters
Chengdu Hunters OWL Rank #7 Kyo Kong Chunting (孔春亭) flex support Elsa Luo Wenjie (罗文杰) off tank Jinmu Yi Hu (易虎) dps Leave Huang Xin (黄馨) dps Ameng Ding Menghan (丁蒙涵) tank Yveltal Li Xianyao (李先曜) support have now lost six of their last seven matches. While it is disappointing to see a fan-favorite team fall off like this, it's not all that unexpected. The Hunters are now resembling the team they were believed to be by many pundits before the season started.
18. (-) Washington Justice (2-13)
It would be an incredible feat if the Washington Justice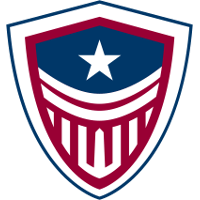 Washington Justice OWL Rank #13 ELLIVOTE Elliot Vaneryd off tank AimGod Min-seok Kwon flex support Stratus Ethan Yankel dps Corey Corey Nigra dps TTuba Lee Ho-sung (이호성) dps LullSiSH Lukas Wiklund tank rOar Gye Chang-hoon tank ArK Hong Yeon-joon support win just one of their next three matches given they're playing the Spark, Gladiators and Spitfire. I wouldn't hold my breath waiting for that to happen.
19. (-) Houston Outlaws (3-12)
With Infinite's sale to Immortals now complete, the Outlaws are one step closer to being able to make the necessary changes to grow and improve. Once the Houston Outlaws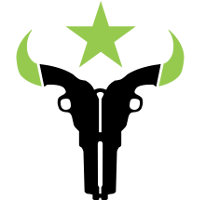 Houston Outlaws OWL Rank #17 Rawkus Shane Flaherty flex support SPREE Alexandre Vanhomwegen off tank MekO Kim Tae Hong off tank rapel Kim Jun-geun (김준근) flex support Danteh Dante Cruz dps Hydration João Pedro Goes Telles dps Muma Austin Wilmot tank Boink Daniel Pence support Jecse Lee Seong-soo (이승수) support are sold, no player or staff member will be safe. New ownership won't have the same loyalty and ties to the players and staff Infinite did.
20. (-) Florida Mayhem (1-14)
It's hard to believe Revival
Revival Contenders NA Rank #9 Doggo flex support cowman711 off tank Aspire dps Reyzr dps Aspen Becca Rukavina support are better than both the Florida Mayhem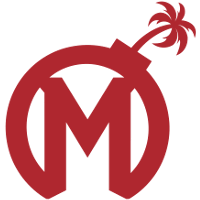 Florida Mayhem OWL Rank #16 Gargoyle Lee Beom-jun (이범준) off tank GangNamJin Gang Nam-jin (강남진) flex support Sayaplayer Ha Jeong-woo (하정우) dps BQB Lee Sang-bum (이상범) dps Yaki Kim Jun-gi (김준기) dps Fate Koo Pan-seung (구판승) tank Kris Choi Jun-soo (최준수) support AND Mayhem Academy
Mayhem Academy Inactive !
Weekly Wrap-up
Many of the teams wore alternate jerseys this week. Image credit: Robert Paul for Blizzard Entertainment
This space will be used this week to talk about the new alternate jerseys the Overwatch League debuted in the first week of Stage 3.
While there were several jerseys that didn't look good, all of them were better than their default jerseys since teams were given the freedom to make their own designs unique from other teams.
For the first time all season, the Mayhem were able to surround their team with positive conversation as many people fell in love with their Miami Vice-themed alternate jersey. Other teams also played into geolocation for their designs, such as the Reign's jersey based on the famous Georgia peach.
Despite all of the creativity that went into creating unique jerseys for every team, some teams really dropped the ball and those teams are the Dallas Fuel. Surely they could have created something that didn't use the default jersey design as the base, right?
Still, the diversity of the jersey designs were a breath of fresh air and hopefully were a taste of something that becomes permanent when teams move to their home cities in 2020.
In the meantime, let's pray they're a mainstay of Stage 3. There were seven sweeps this past week and only two matches that went to map five. We need something interesting to look at when top teams start rolling over their competition.