The Atlantic Showdown comes just one week after an exciting Pacific Showdown crowned Element Mystic as its champion.
The Atlantic Showdown will bring together three North American teams, two European teams and one South American team to compete for a $125,000 USD prize pool. Fusion University
Fusion University Inactive Na1st Lee Ho-sung (이호성) dps , British Hurricane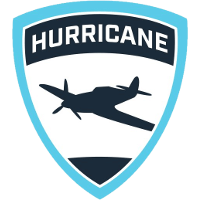 British Hurricane Contenders EU Rank #1 Molf1g Mikkel Djernes off tank Ripa Riku Toivanen flex support Dannedd Daniel Rosdahl dps SparkR William Andersson dps Hadi Daniel Bleinagel tank Jofi Joni Ilves support , Team Envy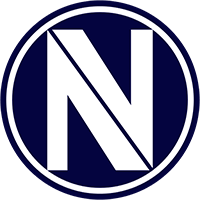 Team Envy Inactive Finnsi Finnbjörn Jónasson off tank AFoxx Fabio Veigas flex support kevster Kevin Persson dps ONIGOD Stefan Fiskerstrand dps Salieri Carter Harrison tank Ojee Christian Han support , Lowkey Esports
Lowkey Esports Inactive honorato Maurício Honorato off tank ole Pedro Orlandini flex support murizzz Murillo Tuchtenhagen dps liko Felipe Lebrao dps Máximo Máximo Camacho tank ddx Alan Salvati support , Angry Titans
Angry Titans Contenders EU Rank #10 Knasen Tzor Dahan off tank Abbs flex support Haruhi Chen Xingyou flex support FlexG Aaron Kay dps Crea Olli Varila dps KroxZ Loïc Ricci tank Cabimas support and ATL Academy
ATL Academy Inactive Pika Justin Carasa off tank Sugarfree Kamden Hijada dps saucy Garret Roland dps daans Daniël Vincentius Paulus Scheltema tank CarCar Carson First support will hope to bring their best to Krefeld, Germany as representatives of their region and themselves.
What and who should you look out for in the first interregional Contenders competition between teams straddling the Atlantic Ocean since last May?
Only 10 days left until the OWC Atlantic Showdown starts!

Last chance to get your tickets ➡ https://t.co/P9HYwzjI4c pic.twitter.com/G6Bzw3gQ3P

— TaKeTV (@TaKeTV) May 21, 2019
Team Envy (First place, North America West)
Immediately following their title in North America West, Team Envy was looking unstoppable and could have been regarded as one of the favorites of the Atlantic Showdown. That may not be the case anymore, as they lost one of their best players when the Fuel decided to promote Trill from Envy to their Overwatch League roster, taking him out of the lineup before he could join the team in Germany. The team's stand-in will be Stand1 , the former main tank of NRG Esports.
While the timing for the roster change was less than ideal for Envy, they still retain five players who have spent 2019 terrorizing North America West together. Expect Team Envy to remain fearsome, favorites or not.
Angry Titans (First place, Europe)
Angry Titans have never finished worst than fourth in Contenders Europe, yet prior to 2019 they have never taken the Contenders title. That changed in Contenders 2019 Season 1, when Angry Titans beat the favored British Hurricane in the grand final rather convincingly.
They are the roster with the most experience forgoing DPS in their lineups, playing quad tank in Contenders Season 1 2018 before GOATs was even meta. Four of the players from that starting lineup -- LullSiSH , ONIGOD , erki and AFoxx -- are still with the team today.
After finally proving they are the best team in Europe, Angry Titans will be hungry to go one step further, and they'll want to be the best team in the west.
WE DID IT WE BROKE THE CURSE WE WON IT WE AINT 2ND WE DID IT WE DID IT WE DID IT I LOVE MY TEAM I CANT 😭😭😭😭❤️❤️❤️❤️❤️❤️❤️ #StayAngry

— AFoxx (@AFoxxxxxx) May 3, 2019
Lowkey Esports (First place, Contenders South America)
It was unfortunate that we never got to see Brasil Gaming House take on North American or European Contenders teams in a LAN environment, but don't be disappointed that Lowkey Esports will be South America's representative in their first interregional Contenders tournament instead, as they are just as dominant as Brasil Gaming House ever was.
Lowkey Esports was formed by merging four players from LFTOWL, the champions of Contenders South America 2018 Season 3, with two players from Brasil Gaming House's last roster. Three of the players on the team were members of Brazil's 2018 World Cup roster, including liko and honorato , the two players that came Brasil Gaming House.
The members of Lowkey Esports will be looking to prove themselves. South American players have long grappled with limited opportunities play at LAN (it's the only region that has never has a LAN final for Contenders), prize pools that are among the smallest in the Contenders scene, high ping tryouts for the Overwatch League and academy teams and few chances for promotion into larger, better-funded teams ( alemao is the only South American player in OWL and Klaus is the only South American player on an academy team).
[ #OVERWATCH ]

🇺🇸 Blessing your feed with a group photo from our #LKOW guys all the way in Germany for the @owpathtopro Atlantic showdown!

🇧🇷 Abençoando seu feed com uma foto em grupo do pessoal de #LKOW diretamente da Alemanha para o Atlantic Showdown! pic.twitter.com/WiVUSQWFiK

— Lowkey Esports (@LowkeyEsportsGG) May 28, 2019
Needless to say, Lowkey Esports should have chips on their shoulders. Each player will want to take advantage of the LAN environment to impress onlookers -- whether those onlookers be fans or Overwatch League scouts.
British Hurricane (Second place, Europe)
The last time there was a LAN match between North American and European teams, the British Hurricane won it convincingly; they defeated Fusion University 3-1 in a showmatch with no money on the line.
Both rosters look very different now than they did back then. The only players on the Hurricane then that are still with them now are off-tank Hafficool and flex support bock1 (plus team manager Noukky ). Still, the Hurricane will expect to repeat that result.
Back then, the Hurricane were the favorites to come out of Europe, and even talked about the importance of the NA/EU showmatch before they secured their spot in that showmatch. Even after finishing second in Contenders Europe, the Hurricane may still be favorites: they went 7-0 in the group stage before losing in the grand final.
Spent the last few hours picking up these guys from the airport. Do you have any guesses where the @Hurricane boys are heading now? 🧐#FangsOut✈ pic.twitter.com/lW9b5xTDcx

— PMA Izzy (@Noukky) May 21, 2019
Fusion University (First place, North America East)
The other team to play in last May's Atlantic Showdown showmatch -- Fusion University -- will have expectations just as high when they begin playing against the opposition in Krefeld. Fusion University had never lost in a Contenders North America match until this season when they lost to Mayhem Academy in the regular season. Despite that loss, they rebounded to take the title in the playoffs.
Fusion University, like the Hurricane, has only two remaining players since the last time they played in an interregional Contenders LAN: flex support Alarm and main tank Beast . While Elk is still technically on the roster as a two-way player, he has not played a match for Fusion University since the Overwatch League season started.
Many have sang praise of Europe's representatives at the Atlantic Showdown and referred to them as the favorites of the tournament. Regardless of which region you think is better overall, it would be a mistake to count out Fusion University.
ATL Academy (Second place, North America West)
ATL Academy's path to the Atlantic Showdown was slightly different than every other team's path, as they had to play an extra tiebreaker match with Gladiators Legion to determine the third and final representative of North America. They are the only team in the tournament not to win their region or finish their stage with the best record.
They will be underdogs in this tournament, but that doesn't mean they don't have a shot of winning the whole thing. The team is talented: they are led by veteran two-way players in main tank Gator and main support FunnyAstro . They are youthful: Perfact , berd and saucy are 16, Sugarfree is 14. They are hungry: they've finished second in two straight seasons of Contenders.
Expect the team to grow with each match on stage in Krefeld. They might even shock their opponents with some upsets and compete for the Atlantic Showdown's title.
Where to watch
The Atlantic Showdown will hosted by Angry Titans sponsor TakeTV in Krefeld, Germany between May 31 and June 2. The first match will be between Lowkey Esports and British Hurricane at 7:00 a.m. PDT, 10:00 a.m. EDT and 16:00 CEST.
The matches will be streamed at twitch.tv/overwatchcontenders and will be ticked on the over.gg event page.