Top Australian Contenders team Sydney Drop Bears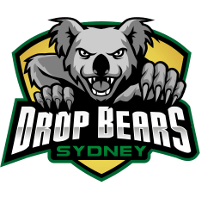 Sydney Drop Bears Inactive JKap Jacques Lutter off tank Fundrae Andres Duran tank Akraken Dario Falcao-Rassokha support have bid farewell to Teetawat and welcomed back ChroNoDotA to their ranks.
Excited to announce that @Teetawatv3 is the latest Sydney Drop Bear to transfer to a major international organisation (further details soon to be announced). Equally excited that @ChroNoDotA is returning allowing us to field the same team in the finals as won our last title 💪 pic.twitter.com/iRvGRrFZBp

— Sydney Drop Bears (@Dropbearsgg) May 3, 2019
Teetawat originally joined the Drop Bears on a six month loan from GIANT LYNX back in February. Recently, he was announced to be joining Uprising Academy
Uprising Academy Contenders NA Rank #5 Adam Adam Soong off tank Mozser Michael Moser flex support Stellar Lee Do-Hyung dps Finale dps GIG Rick Salazar tank Dank Damien Ryding tank FiXa Kwon Young Hoon (권영훈) support and replacing Hypnott , the team's former main tank. Hypnott officially left in early April to look for opportunities elsewhere.
ChroNoDotA returned to the Drop Bears during the team's playoff run in the Contenders season, which concluded with the grand finals between the Drop Bears and ORDER. He played with the team in Contenders Australia 2018 Season 3, earning first place and only dropping one map over the entire season.
In the recent Contenders season, competition has risen immensely to match the Drop Bears. They were handed their first loss in 22 matches by Blank Esports.
The Sydney Drop Bears finished their season with a grand finals series against ORDER. They were just short of their fourth consecutive Contenders Australia title when they lost 4-1.
The roster of Sydney Drop Bears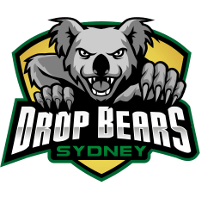 Sydney Drop Bears Inactive JKap Jacques Lutter off tank Fundrae Andres Duran tank Akraken Dario Falcao-Rassokha support is:
And their staff are: