The Sydney Drop Bears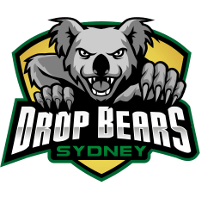 Sydney Drop Bears Inactive JKap Jacques Lutter off tank Fundrae Andres Duran tank Akraken Dario Falcao-Rassokha support have added Thai main tank player Teetawat to their roster. He is playing for the team on a six-month loan from Giant Lynx
Giant Lynx Inactive BOOMBURAPA Chaiwat Wattatum off tank PannyS Pasavit Inkk Svasti-xuto flex support SaiyajinGOD Kantapat Tangteekarak dps SADISTIC Weerachai Cherdchoo dps Ethan Cha Dong-gyu (차동규) dps Belosrea tank Rocket Vuthichai Posawad support PunkyYager Jin Jeong-Kyu (진정구) support .
ROSTER UPDATE: Welcome! Happy to announce Teetawat "Teetawat" Teerayosyotin as our new tank 🤗🐨 pic.twitter.com/uyURyuDPfD

— Sydney Drop Bears (@Dropbearsgg) February 24, 2019
Teetawat was a member of the Fireball roster that later became MEGA Esports and was a member of the organization for over a year. He represented Thailand in both the 2017 and 2018 World Cups, playing main tank for the team both years.
He joined Giant Esports in November shortly before the start of Contenders 2018 Season 3. He played with the organization under the Giant Lynx name in Contenders Trials 2019 Season 1.
This is not the first time the Sydney Drop Bears will play with a main tank from outside of Australia. The team played alongside America-based ChroNoDoTa in Contenders 2018 Season 3. The team clinched their third straight Contenders Australia title with his help.
The Sydney Drop Bears are riding a 19 match Contenders win streak. They will be looking to continue the win streak and win their fourth straight Contenders Australia title in Contenders 2019 Season 1.
They won their first match with Teetawat at tank against Mindfreak. Their next match is March 5 against ORDER.
The Sydney Drop Bears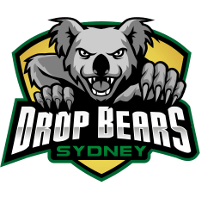 Sydney Drop Bears Inactive JKap Jacques Lutter off tank Fundrae Andres Duran tank Akraken Dario Falcao-Rassokha support are now: