Former Uprising Academy
Uprising Academy Contenders NA Rank #7 punk Leyton Gilchrist off tank Scaler Victor Godsk flex support MirroR Chris Trịnh dps Teetawat Teetawat Teerayosyotin tank Swimmer Gabriel Levy support main tank Hypnott has left the team in search of other opportunities.
Leaving Uprising Academy / LFT:

Read: https://t.co/kPGtBW8DoG

— Hyp (@hypnottow) April 7, 2019
Hypnott's departure leaves Uprising Academy without a main tank player, despite still having six players in total on their total roster. Norwegian main tank Decod was recently seen filling Hypnott's role in their 3-2 loss to Bermuda
Bermuda Contenders NA Rank #16 Guru Zechariah Koppes off tank Pizzademon Brent Lanoix flex support Carter Carter Smith dps ultimawep Brandon Wilson dps Chayne Shayne La Rocque tank Ajax Alex Jackson support .
In his twitlonger post about the matter, he reflects on his time with the team, and brought to light that he played under Uprising Academy as an unsigned player. His twitlonger post is below:
decided last week to leave UA on my own terms. I have the utmost respect for everyone on the academy team & hope nothing but the best for them. There's no doubt that they should make playoffs & have a lot of faith in the team to turn the season around. I played unsigned for UA throughout this entire season & will currently be exploring options for the remainder of this contenders season.
Uprising Academy will have to field a North American native for their starting main tank position, as Contenders only allows three international players to be fielded on a roster. Their three international players are Asking , punk , and Klaus .
The team's next match is against Chicken Contendies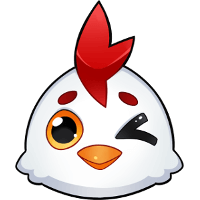 Chicken Contendies Inactive salty Noah Smith off tank robdab Robert Garcia flex support harbleu Anthony Ballo dps Wub Cameron Johnson dps TiZi Hwang Jang-hyeon (황장현) tank Zholik Blake Solberg support on April 15. They are currently sixth in their group with a 1-4 win-loss record.
The roster of the Uprising Academy
Uprising Academy Contenders NA Rank #7 punk Leyton Gilchrist off tank Scaler Victor Godsk flex support MirroR Chris Trịnh dps Teetawat Teetawat Teerayosyotin tank Swimmer Gabriel Levy support currently is:
And their staff are: