XL2 Academy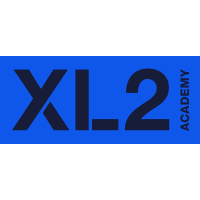 XL2 Academy Inactive Haku flex support Speedily Nicholas Zou dps Kai Kai Collins dps GIG Rick Salazar tank buds Casey McIlwaine flex Ojee Christian Han support have announced their full roster for Contenders 2019. This follows a complete change in the lineup that saw only one returning player from their Contenders 2018 Season 3 roster.
It's finally here!

Give our new XL2 lineup a warm welcome 💙🙏 pic.twitter.com/6zBJXpp67B

— XL2 Academy (@XL2) February 19, 2019
The team has added DPS players Reiner and Rina , main tanks Moopey and Akawa and flex support Haku . Frill, Rina, Akawa and Haku were all members of Second Wind in Contenders 2018 Season 3.
The team began the offseason by dropping several of their North American players in efforts to move toward a local roster from the New York City area, according to the players' announcements.
Soon after, the team's three international players were dropped and replaced with Yaki and Kirby.
This is the first announcement of the team's roster since the two Korean additions were revealed.
Of the team's new additions, Frill, Moopey and Rina are all locals to the New York City area. Akawa and Haku come from other parts of North America.
The team will play with main support Jer, who joined XL2 prior to the start of Contenders 2018 Season 3. He is joined by the team's returning coaching staff, who have not announced any new additions.
The four Second Wind players on this roster were part of a mass exodus from the sponsorless team after their top four finish in Contenders 2018 Season 3 North America. All players have left the team except Tehpwnzorr. He is joined by manager Pew and coaches Flubby and Wheats.
Despite the large number made to each squad, both XL2 Academy and Second Wind are invited to compete in Contenders 2019 Season 3. Contenders North America is expected to begin February 25, according to the announcement of Defiant's academy team.
XL2 Academy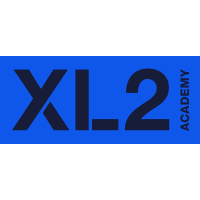 XL2 Academy Inactive Haku flex support Speedily Nicholas Zou dps Kai Kai Collins dps GIG Rick Salazar tank buds Casey McIlwaine flex Ojee Christian Han support 's players are:
And their staff is: