Phase 2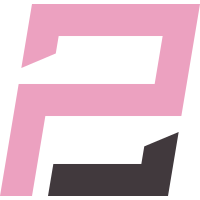 Phase 2 Contenders NA Rank #5 Pika Justin Carasa off tank IBTB Emir Kaan Okumus flex support A10 Alex Kuipers dps Socks dps daans Daniël Vincentius Paulus Scheltema tank Lep support , formerly Kungarna
Kungarna Inactive Pika Justin Carasa off tank Wub Cameron Johnson dps ItsOnyx Ayrton Flores dps Duplicate Peyton Wood tank Insomniaq Jason Knittle support Mohr Marshall Mohr support , has split ways with the brand and returned to their old branding prior to Contenders 2018 Season 3.
Due to recent events, the team has decided to part ways with the @Team_Kungarna brand.

We will be rebranding for all future endeavors. Follow for more updates to come.

— Phase 2 (@Phase2OW) January 4, 2019
With the regular stages of Contenders play concluded and the playoff teams decided, the stage is set for January 10th for the quarterfinals playoff matches to begin. For Phase 2, they were not able to advance to the playoffs with their win-less record and finished dead last in their group. As a result of this, they will be relegated back to contenders trials to prove their worth for another chance to compete in Contenders.
Phase 2 will return to trials with five players and manager Guppy. Before the season, they lost IBCrazy and Calyoon on two separate instances. Calyoon would later join First Generation
First Generation Inactive Hooey Estevao Gama off tank Naga Nikolai Dereli dps Zaprey Nikolaj Ian Moyes dps Nomy David Ramirez tank Tensa Joshua Small support as a performance coach in November. IBCrazy is currently is not affiliated with any teams.
Their analysts also have left to explore other ventures. In mid November, BestStudent left the team after not being included in an updated announcement of the team's staff. However, kcm was the most recent of Kungarna affiliated staff to announce his departure from the team.
Three players also were left behind in this announcement, being support player Mohr , off tank player HotDate , and DPS player Wub .
When asked about mykL 's future with the team on twitter, it was confirmed that he would not be a part of the new Phase 2 roster moving forward. mykL owned the team's branding as Kungarna but did not own the team itself or its spot. The team says it operated independently from mykL for the entirety of the season.
We have parted ways as well. https://t.co/rx2iVWepOj

— Phase 2 (@Phase2OW) January 5, 2019
Aside from being a former player turned general manager, mykL created content for his YouTube channel and wrote articles for the esports news site ESTNN. Many in the professional community criticized mykL for having so many responsibilities spread out across multiple organizations and were concerned that a conflict of interest would arise. On a number of instances on his YouTube channel, he would leak news regarding Overwatch League team transfers and report on "drama" among pro players.
The team distancing themselves from mykL comes after backlash from many highly regarded names in the pro community scrutinizing him over him releasing an Overwatch League scrim VOD between the Atlanta Reign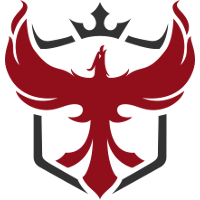 Atlanta Reign OWL Rank #7 Dogman Dusttin Bowerman flex support frd Nathan Goebel off tank ErsTer Jeong Joon dps BABYBAY Andrej Francisty dps Edison Kim Tae-hoon (김태훈) dps SharP Hugo Sahlberg dps Pokpo Park Hyun-Jun (박현준) tank Masaa Petja Kantanen support and New York Excelsior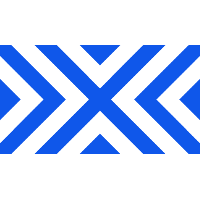 New York Excelsior OWL Rank #5 JJoNak Bang Sung-hyeon (방성현) flex support HOTBA Choi Hong-joon off tank Libero Kim Hye-sung (김혜성) dps Nenne Jeong Yeon-kwan dps Mano Kim Dong-gyu (김동규) tank ANAMO Jeong Tae-seong (정태성) support to the public via his YouTube channel, social media platforms, and an ESTNN article. Shortly after this incident, ESTNN removed him from their team and also took down the corresponding news article that he had written on the leaked scrim VOD.
We are removing mykL from ESTNN. Without our approval, he posted the VOD using his login info. We are not looking to cause any controversy or leak any vital league content. We apologize for any trouble this has caused. The article has been removed.

— ESTNN | Esports (@esportstvnews) January 4, 2019
Just recently, mykL has released a YouTube video about the matter and publicly stated that he will no longer be the one to break "leaks" related to high level competitive Overwatch. According to the video, he still intends on releasing Overwatch League related content on his channel.
The next set of Contenders matches to happen for North America will be the quarterfinals playoff matches, taking place on the 10th of January. The first match will feature back-to-back Contenders champions Fusion University
Fusion University Contenders KR Rank #5 snillo Simon Ekström dps Na1st Lee Ho-sung (이호성) dps ChangSik Moon Chang-sik (문창식) tank facing off against Team Envy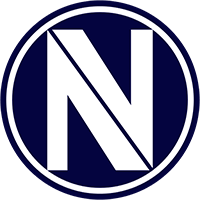 Team Envy Contenders NA Rank #2 Crimzo William Hernandez flex support Hafficool Hafþór Hákonarson off tank Jaru Jason White dps numlocked Seb Barton tank Fire Anthony King support . Phase 2 is eliminated and will not compete in Contenders playoffs.
Phase 2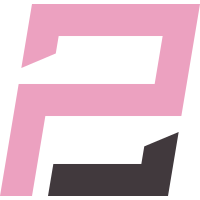 Phase 2 Contenders NA Rank #5 Pika Justin Carasa off tank IBTB Emir Kaan Okumus flex support A10 Alex Kuipers dps Socks dps daans Daniël Vincentius Paulus Scheltema tank Lep support is: